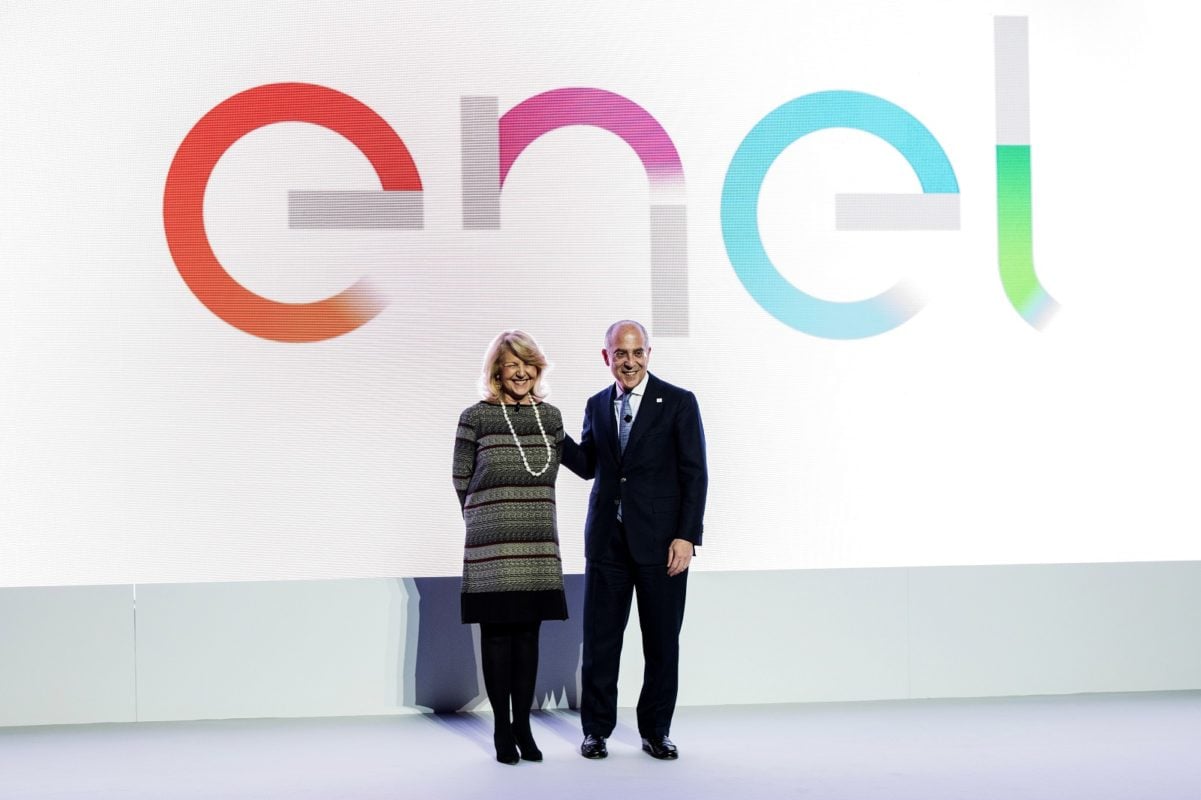 Enel has announced a multi-billion-euro upgrade to its renewables investment programme as the utility plans to derive 60% of its power generation from renewables by 2022.
More than €28 billion (US$30.85 billion) is now to be invested by the firm in renewables and clean technologies between 2020 and 2022, up 11% on its previous plan.
Announcing an update to its strategy today, the Italy-headquartered utility will now seek to invest some €14.4 billion (US$15.8 billion) in new renewable generation capacity, aimed at bringing forward more than 14GW of new renewables by 2022.
That amounts to a 22% upgrade on its previous plan and will help reduce coal capacity significantly compared to 2018 levels. Renewables' share of Enel's generation capacity is expected to reach 60% within three years as a result.
Meanwhile, a further €1.2 billion (US$1.32 billion) of capital investments have been lined up to electrify energy consumption amongst the utility's retail customer base.
Combined, those two series of investments are expected to contribute €1.8 billion (US$1.98 billion) to group earnings growth in the coming years, while positioning the utility "for the future uptake of electrification-driven consumption."
However, Enel has also lined up a series of investments designed to enable the two main trends of decarbonisation and electrification, looking specifically at infrastructure and platforms.
Around €11.8 billion (US$13 billion) is to be invested in Enel's grids business, specifically supporting the digitisation and automatisation of grids in an attempt to improve resilience and quality of service. €1.1 billion (US$1.2 billion) has been earmarked to support the utility's Enel X business unit in its work to deploy services to support greater decarbonisation.
Francesco Starace, CEO and general manager at Enel, said that the investment plan "underscores" the success of its existing business model, helping establish the utility as a "more sustainable, efficient and profitable organisation".
"These actions are key to embracing the electrification of consumption, boosting the action against climate change as well as ensuring the supply of affordable, clean energy," he said.
Enel has repeatedly lined up major investments in renewables and other energy technologies associated with decarbonisation, launching a €1 billion green bond in January this year to finance a range of projects it had lined up.
The firm is not alone in backing renewables to deliver growth in the future, however. Last month, Spanish utility giant Iberdrola pointed to its record investments in renewables as having created a "virtuous circle of growth" after recording an increase in profits.