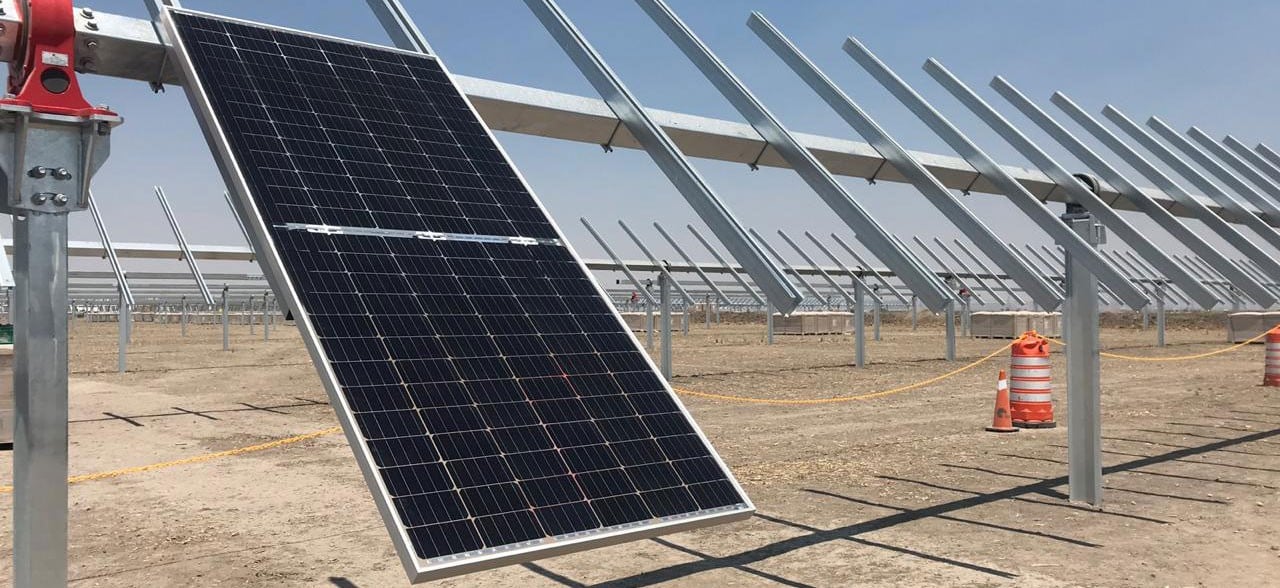 Renewable energy firm, Enel Green Power is deploying leading-edge bifacial modules at two utility-scale PV power plant projects in Mexico and Australia, highlighting a recent preference for bifacial PV technology.
Enel Green Power has installed the first of 550,000 mono-bifacial panels at its 220MW Magdalena II plant in the state of Tlaxcala, Mexico, its first project in the state.
The renewable energy firm noted that the deployment of bifacial panels; "kicks off a new era of solar energy, helping to further reduce the costs of this technology and increasing performance. This latest-generation photovoltaic module will allow us to capture light from both the front and back and so achieve more efficient electrical energy production than traditional mono-facial panels. This leads to the possibility of installing a lower number of panels and reducing the surface space used."
The Magdalena II plant will also deploy advanced single-axis trackers, specifically designed for bifacial modules, which are in a 2X42 configuration.
The Magdalena II plant is expected to have a total investment of US$165 million and is also one of the first plants in the country to be dedicated to the industrial consumers of the Wholesale Market of Electrical Energy of Mexico (MEM), which provides companies the ability to purchase and sell electrical energy at the lowest price, according to Enel.
The renewable energy firm has also started construction of the 34MW Cohuna Solar Farm in the Shire of Gannawarra, in the State of Victoria, which is also deploying bifacial panels.
"Since EGP made its entry into the Australian renewable sector, we have already made great strides to expand our footprint in this competitive market," said Antonio Cammisecra, Head of Enel Green Power ("EGP"). "Cohuna's zero-emission energy will be produced using highly efficient bifacial panels, which will maximise our support to the State of Victoria in the pursuit of its renewable energy targets."
This project is said to be backed by a 15-year support agreement with the State of Victoria for the generation of energy and green certificates. The agreement was awarded to Enel Green Power Australia through a renewable energy reverse auction launched by Victoria in November 2017 for 650MW of renewable capacity, of which 100MW was earmarked for solar.