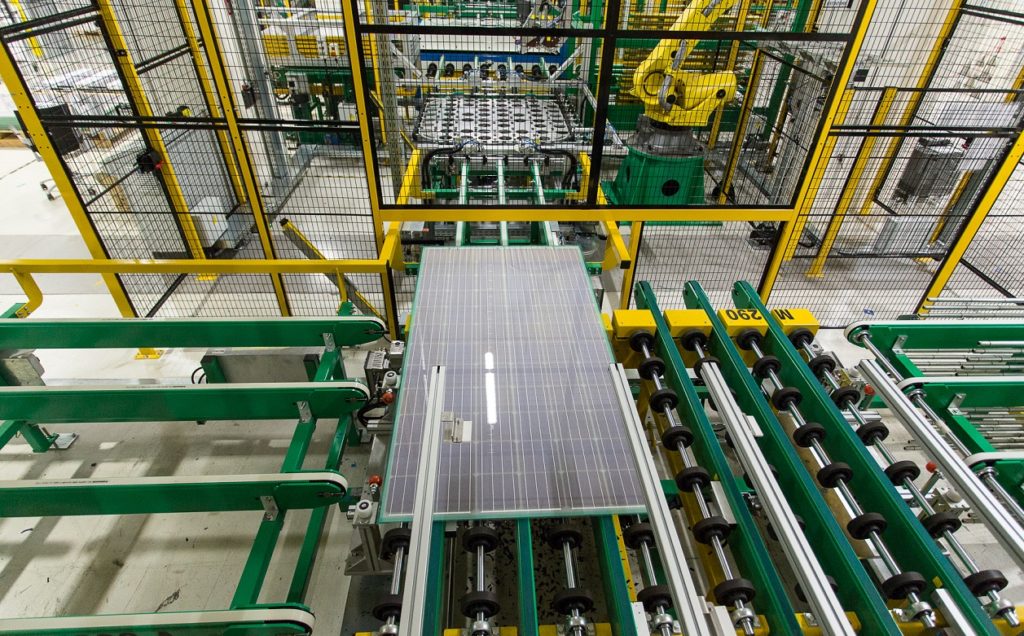 Italian renewable energy group Enel Green Power has reportedly entered talks to sell a stake in its 3GW PV module manufacturing facility in Sicily.
According to Reuters, renewables investor and asset managerNextEnergy Capital is poised to buy a minority stake in the facility, though an official announcement from Enel is expected to be issued in the coming days.
Enel's 3Sun facility, once complete, will be the largest PV manufacturing plant in Europe, focusing on producing bifacial heterojunction modules, as well as an apparent research and development commitment to begin pursuing tandem cells in the coming years.
The project received a €600 million (US$644 million) investment grant from the European Commission last April as part of its first Innovation Fund for large-scale projects. 3Sun's first 400MW production line is expected to be operational in September this year, whilst the plant is set to reach full production capacity by July 2024.
Enel CEO and general manager, Francesco Starace said: "With 3Sun, we are practically demonstrating that in Italy, and therefore also in Europe, thanks to an innovative technology, we can now produce state-of-the-art photovoltaic panels that are competitive in international markets."
Chief investment officer of NextEnergy Capital, Aldo Beolchini, echoed this sentiment last week at the Solar Finance & Investment Europe conference: "The modules manufactured in the EU are cost-competitive. The problem is that today there isn't a supply chain in Europe."
He also spoke about collaboration between NextEnergy and Enel: "We are going to partner up with Enel Green Power, who is constructing a 3GW factory in south Italy. We are working with them to construct and finance that factory, to then expand that company internationally."
Efforts have gathered pace to build out a European PV supply chain. The recently announced Green Deal Industrial Plan aims to streamline permitting and regulatory frameworks for manufacturing plants, as well as increase access to rare earth metals and raw materials key to the production of 'net zero technologies'.
December saw the launch of the European Solar PV Industry Alliance, aiming to install 30GW of annual PV manufacturing capacity across the value chain by 2025. This and the Green Deal are tandem operations working towards the REPowerEU's target of 600GWac of deployed PV capacity by 2030.
Enel recently announced plans for a 3GW US cell and module manufacturing site.