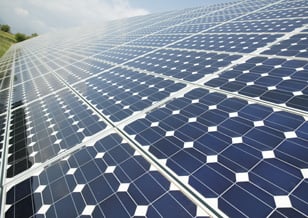 Enel Green Power Brasil Participações (EGPB), a subsidiary of Italian power firm Enel, has started construction of a 103MW solar plant in the State of Bahia, Brazil.
The Horizante PV plant, located in Tabocas do Brejo Velho, will be able to generate over 220GWh per year.
The plant is expected to become operational by the second half of next year, with construction requiring an investment of roughly US$110 million from Enel itself.
EGPB has signed a 20-year power purchase agreement (PPA) with the Brazilian Chamber of Commercialisation of Electric Energy.
The Horizante project was awarded to Enel alongside the 158MW Lapa and 292MW Nova Olinda solar projects during the Reserve Energy Auction in August 2015.
Horizonte will be located next to Enel's 254MW Ituverava PV plant in order to share resources during construction and operation of both projects, which will use the same connection infrastructure.
Carlo Zorzoli, Enel's country manager in Brazil, said: "With the start of construction of Horizonte, Enel has reached yet another milestone in the implementation of its growth plan in Brazil. Once again we confirm us as being a reliable energy player in the Brazilian landscape by actually building sustainable power generation facilities out of the capacity we have been awarded through tenders."
EGPB currently has a total installed capacity of 546MW.