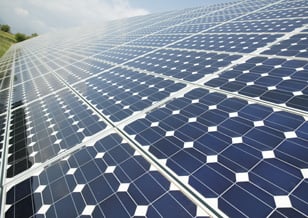 Enel subsidiary Enel Green Power Brasil Participações (EGPB) has started operations for 546MW of solar PV projects in Brazil.
This includes the 254MW Ituverava plant, located in the municipality of Tabocas do Brejo Velho, in the north-eastern state of Bahia, as well as the 292MW Nova Olinda solar plant, located in the municipality of Ribeira do Piauí, in the north-eastern state of Piauí. Both are the largest PV projects in the country to date.
Enel invested roughly US$700 million in the construction of both plants mainly through its own capital. This was also supported by long-term financing provided by Banco do Nordeste for Nova Olinda. Meanwhile, Ituverava was supported by long-term financing provided by Bank of China and Santander, backed by China Export & Credit Insurance Corporation (Sinosure) and guaranteed by Enel.
The 292MW Nova Olinda contains 930,000 solar modules across 690 hectares and will be able to produce more than 600GWh per year once fully operational, enough to power the equivalent of 300,000 Brazilian households.
The 254MW Ituverava plant includes 850,000 panels over 579 hectares and once fully up and running will be able to produce over 550GWh, for the equivalent of 268,000 Brazilian households.
Both the solar parks have 20-year power purchase agreements (PPA) with the Brazilian Chamber of Commercialisation of Electric Energy (Câmara de Comercialização da Energia Elétrica, CCEE).
EGPB has also introduced so-called creative recycling workshops in the nearby areas for local communities to learn to manufacture furniture from materials used in the solar construction works, such as pallets. The firm is providing similar workshops for a 754MW development in Mexico, set to be the largest PV project in the Americas.
Enel now has 716MW of solar PV installed in Brazil.
Antonio Cammisecra, head of Enel Green Power: "The start of operation of Nova Olinda and Ituverava is a major milestone for our presence in Brazil since it confirms our leadership in the country's photovoltaic market, as well as our commitment and ability to quickly and efficiently deliver the projects we are awarded. With our projects and expertise, we can boost the development of Brazil's photovoltaic sector with the aim of further strengthening the increasingly key role that solar power is playing in the diversification of the country's generation mix and in meeting its growing energy needs".