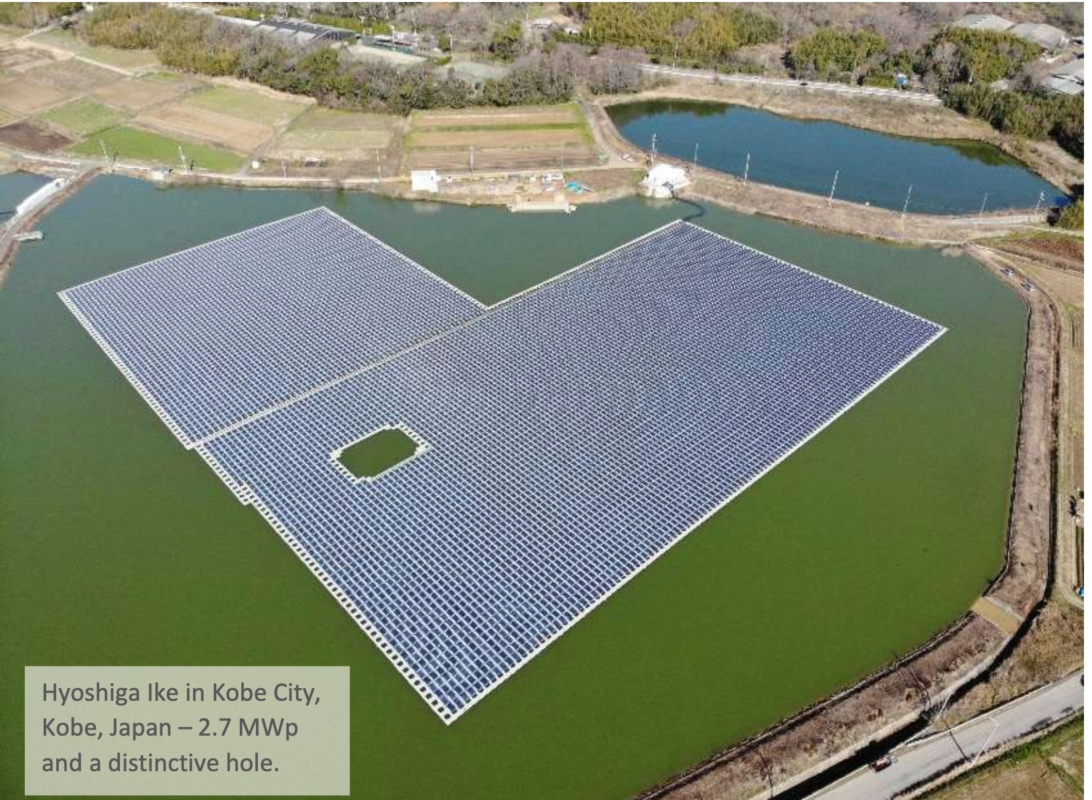 Energy Bank Japan (EBJ), a subsidiary of Osaka Gas Company, has connected a 2.7MW floating solar project to the grid on an irrigation pond in Kobe City, Japan.
The Hyoshiga Ike plant, built by EPC provider JFE Plant Engineering Corporation, uses Hydrelio floats provided by French specialist Ciel & Terre.
Water from the irrigation pond is used to water plantations, so there was a particular focus making sure no toxic materials could enter the reservoir. EBJ, JFE and Ciel & Terre have now worked on eight floating projects together, so EBJ was able to use results from these projects to demonstrate the safety of the facility to local farmers.
The plant is also above a historical shrine related to good harvest, which is revealed when water levels decrease. It is a place of worship and a cultural symbol for local farmers. For this reason, Ciel & Terre designed a gap in the system to make room for the shrine.
The project also benefits from feed-in tariffs (FiTs) and should generate 3,138,474 kWh of electricity per year. It is the third plant of the three companies in this area.
The French firm has already installed 128MW of floating solar in Japan, whose numerous and disused inland water bodies hold great potential for floating solar.
In March last year, Kyocera installed the largest floating solar project in Japan.