Major utility firm E.on has announced its entrance to the UK's solar and storage market with a new consumer-focused offering.
E.on Solar and Storage, launched in the UK today, aims to install solar and storage systems for both E.on and non-E.on customers, adding to its current energy supply model.
The energy supplier says its systems will be capable of saving customers as much as 30% on their electricity bills, equivalent to around £300 and as much as £560 each year with storage.
E.on has already launched a similar service in Germany and Sweden, and will launch its product in the Midlands first and foremost before expanding countrywide over the course of 2017.
According to E.on Solar's newly-launched website, prices for solar installations will start from £4,495, while a typical solar and storage install will cost from £7,495. Battery storage retrofits will be available from £4,495.
A spokesperson for E.on would not reveal the company's technology providers for the solar and storage venture, but did confirm that it had already concluded its procurement process and that "trusted, expert partners" had been contracted.
As well as the hardware, E.on Solar customers will also receive access to a smartphone app that details the system's generation and consumption.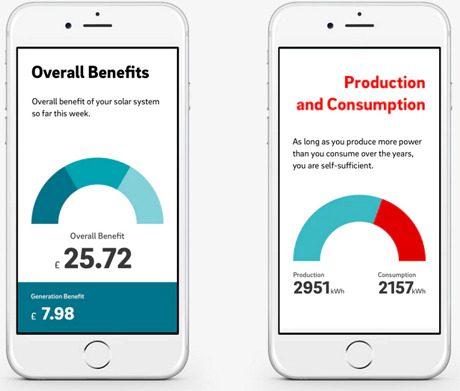 Solar panels will be installed under 25-year warranties while battery storage components will receive 10 year equivalents. E.on has however said that some systems will also receive a performance guarantee, wherein the company will settle the difference between expected and actual generation should system faults occur.
Gavin Stokes, the firm's head of commercial solutions, said that the introduction of battery storage promised to "elevate" solar "to the next level".
"We want to be at the heart of a new energy world that will be more decentralised, more interconnected, lower in carbon and offer our customers smarter, sustainable solutions that support their individual energy needs. E.ON Solar and Storage demonstrates our continued commitment to achieving this ambition; it will help put power directly into consumers' hands, helping them save energy and money," he said.
And in a potential boon for the UK's fleet of residential solar installers, E.on will not be conducting the installation work itself and instead look to outsource it to "approved and qualified installation partners" that will be decided based upon the consumer's location.