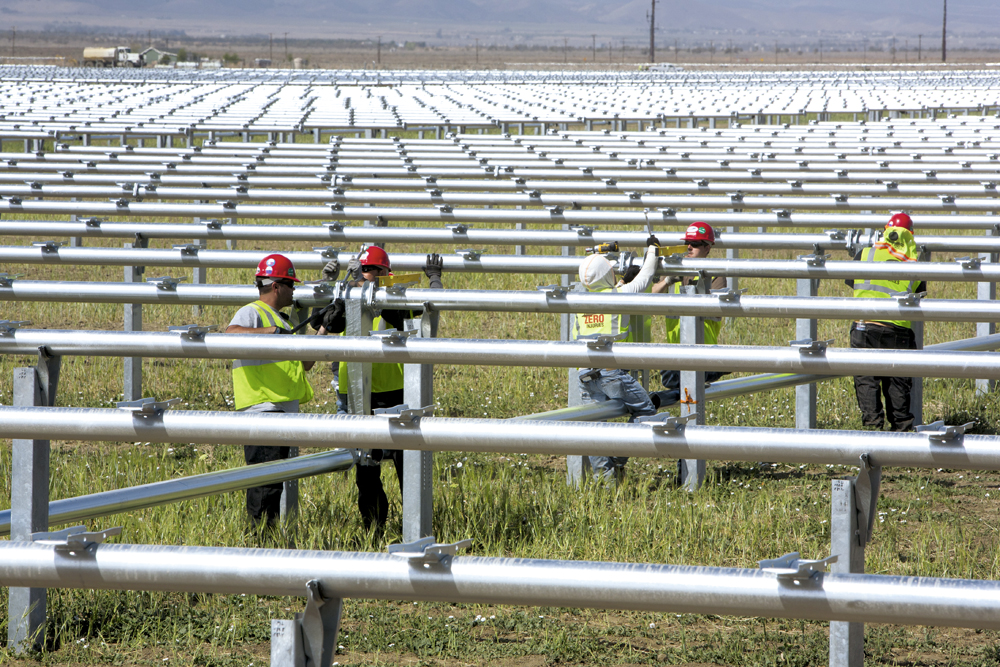 Energy giant Total has said it wants to be a top three player in the solar energy industry within the next 20 years.
On Tuesday, the firm announced a restructuring, dubbed 'One Total'. The plan involves the development of a gas, power and renewables division.
"We will…produce and sell power from renewable sources. Electricity will be the energy of the 21st Century and the growth of gas and renewables is pushing us to take a value chain approach to electricity," said Patrick Pouyanné, chairman and CEO, Total.
"We have multiple ambitions in renewables in 20 years' time: be in the top three in solar power, expand in electricity trading and energy storage, be a leader in biofuels, especially biojet fuel, and consider potential development opportunities in other renewable energies. Our ambition is to create a new business that will help make Total the responsible energy major," he added.
The new business unit is combined from its existing gas and new energies divisions and a new innovation & energy efficiency division.
A number of utilities have indicated an intention to pivot towards renewables in a significant way but Total's proclamation is perhaps the most ambitious among the oil majors.
The company already has majority ownership in US solar firm SunPower.