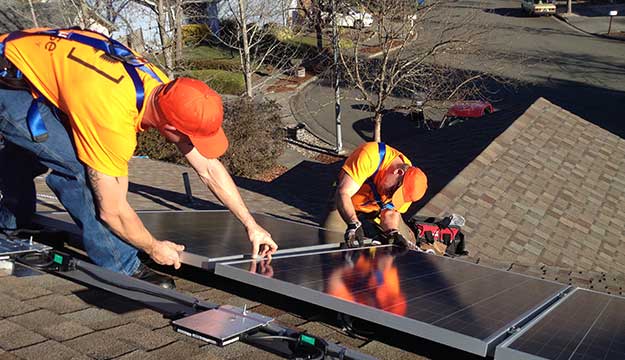 Leading microinverter firm Enphase Energy reported second quarter 2016 shipments up 30% and revenue 24% higher than the prior quarter as its strategy to offer more competitive pricing enabled by progressive product cost reductions, regained lost customers and market share across multiple regions.
Enphase Energy reported second quarter revenue of US$79.2 million, compared to US$64.1 million in the previous quarter.
Enphase reported microinverter sales of 186MW (AC) or 796,000 microinverters in the quarter, up from 143MW (AC) or 611,000 microinverters in the first quarter of 2016.
"At competitive prices we've been very successful in winning new customers based on our simplicity, quality and rich feature set," noted Paul Nahi, president and CEO in the earnings call. "We have currently more than 500,000 Enphase systems deployed in over 100 countries. Since inception, we have shipped approximately 12 million microinverters representing more than 3 gigawatts of installed generating capacity. Enphase systems have produced over 6 terawatt hours of clean energy."
According to Nahi, Enphase revenue in its key market of the US increased 20% quarter-on-quarter, due to strong demand for energy systems from existing PV installation customers, while the lower pricing levels attracted 8 new customers that represented around 70MW of new business over the next 12 months.
Outside of the US, management noted that it had increased sales in Mexico, Puerto Rico and across Latin America. In Europe sales had notably increased in France and the Netherlands. Revenue in Australia was said to up by 43%. International markets represent approximately 15% of Enphase's total revenue in the quarter.
However, the competitive pricing strategy continued to impact the company. GAAP gross margin in the quarter was 17.9%, while non-GAAP gross margin was 18.2%, slightly down from first quarter of 2016.
Enphase reported a GAAP operating loss of US$15.8 million and a net loss of US$16.7 million in the quarter, compared to a GAAP loss of US$19.1 million and a non-GAAP operating loss of US$16.0 million in the previous quarter.
However, the company was able to improve its cash flow by US$7.3 million in the quarter, due to reduced inventory, which decreased from US$45.6 million at the end of the first quarter to US$39.3 million at the end of the second quarter.
Management and financial analysts said little in regards to its recent and controversial US$25 million loan from Tennenbaum in the earnings call. Although, ROTH Capital's analysts, Philip Shen said in an investor note that the deal "provides some near-term relief, it is expensive at a ~10% rate, 3.3% commitment fee, and 10% closing fee," he conceded that when including Enphase's Wells Fargo line of credit he estimated the company's liquidity situation stood at over US$37 million, which could be sufficient for 3 to 4 quarters of operations.
Energy storage hitting Australia
Enphase noted that its new battery storage solution would be shipping to Australia and New Zealand in the next few weeks with pre-orders from installers having already exceeded 60,000 units (1.2 kWh per unit) with deliveries set over the next 12 months.
"We expect initial demand to be driven by installers looking to retrofit existing residential solar PV systems with the storage solutions as well as new system owners seeking a cost-effective energy solution that will support local regulatory requirements. We believe that with our AC coupled architecture we are uniquely suited to support both of these markets," noted Nahi.

"The Enphase AC Battery storage solution has been very well received in the Australian market because of its elegance, simplicity, modularity with our 1.2 kWh building blocks, ease of design and installation and overall performance and architecture. In fact, a complete 4.8 kWh solution can be installed in less than one hour by just one technician in any retrofit or new installation. We believe this represents an unprecedented standard in installation simplicity compared to any competitive product on the market. And this is made possible only because of our latest microinverter technology," added Nahi.
Management also said that by the end of 2016, battery shipments would have also started the US, beginning with Hawaii and selected Europe countries.
Guidance
Enphase guided third quarter 2016 revenue to be within a range of US$87 million to US$93 million, which would include some revenue from its AC battery storage solution.
GAAP and non-GAAP gross margin was expected to be in the range of 17% to 20%, indicating margin decline was bottoming out.