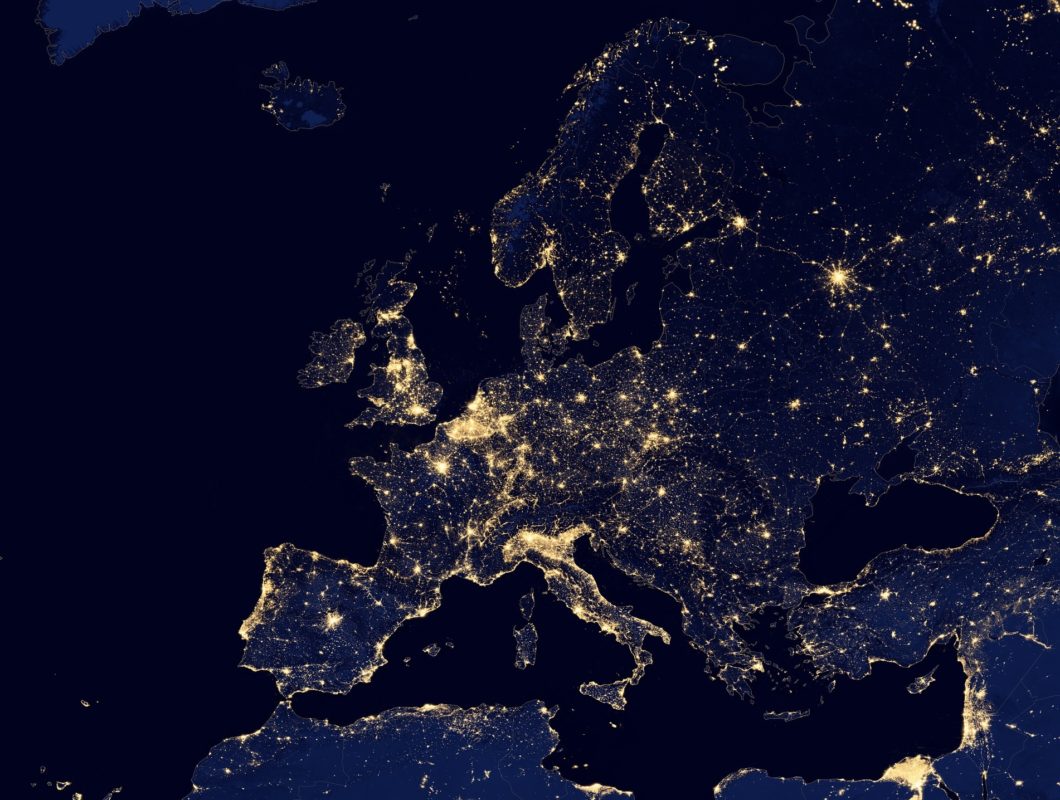 A large PV factory could be the starting point of a major supply chain that would deliver renewable hydrogen to Europe's heavy industries, under a scheme backed by some of the continent's top names.
At an EU event earlier this week, Meyer Burger, Hydrogenics, Ecosolifer and European Energy put forward a scheme to build a 2GW-a-year PV manufacturing plant somewhere in the continent.
The Silver Frog scheme, presented at the Hydrogen for Climate Conference, would use the PV factory to equip a major downstream solar portfolio meant to power hydrogen generation at a later stage.
Up to 10GW in solar farms could be equipped by the 2GW-a-year factory for PV modules and cells, a production involving Meyer Burger and Hungarian PV maker Ecosolifer.
In a presentation, Silver Frog's proponents explained the 10GW downstream solar portfolio could be split between 20 sites of around 500MW, adding that it will be installed in Italy and others.
The Southern European state – chosen because of its "excellent" solar resource – too offers sound wind potential and will also be the home of a new 5GW wind power portfolio, the promoters said.
Together, both renewable sources will power the production of hydrogen via a 10GW fleet of water electrolysis plants, the latter equipped by a separate 2GW-a-year electrolyser factory.
The annual 800,000 tonnes of hydrogen resulting from the process will be shipped via gas pipelines to steelmakers, refineries, chemical plants and the rest of Europe's most carbon-intensive industries.
The overall project would run for eight years and require overall investment of €12-15 billion (US$13.2-16.5 billion), according to its proponents.
EU bets on hydrogen to reverse PV manufacturing downfall
Backed by PV body SolarPower Europe, Silver Frog is being proposed with IPCEI status, which if granted would see the project become eligible for EU funding support.
The scheme's proponents believe the new supply chain could create 6,000 jobs and bring annual CO2 savings – 8 million tonnes – equal to the footprint of the city of Brussels.
The European blueprint strongly mirrors a plan put forward in Australia this very week, meant to install 5GW of wind and solar to power the making of hydrogen for domestic and foreign use.
Germany's Siemens will supply its electrolysers to the Murchison scheme in Western Australia, which will export some of its output to Japan, Korea and other hydrogen-hungry Asian markets.
Over in Southern Australia, clean energy firm Neoen is too tapping into hydrogen, with plans to add 50MW production capacity to a 275MW solar-plus-wind-plus-storage hub in the making.
In Europe, the focus on a continent-made supply chain comes after the PV manufacturing ecosystem was decimated by last year's EU decision to phase out the MIP tariffs for Chinese imports.
In the intervening months, parties including the new EU-body the European Solar Manufacturing Council and French president Emmanuel Macron have sought to revive European PV makers.
As found by a recent PV Tech Power feature, market operators are split on whether Macron's plan to bring back upstream "champions" will at all succeed against the dominance of cheaper Asian rivals.
"I don't think it makes sense to manufacture in Europe … it doesn't necessarily create the high-tech jobs Europeans want," was the response of Jenny Chase, solar analyst at BloombergNEF.
The feature examining the odds of success of attempts to revive European solar makers was part of PV Tech Power's Volume 20, which you can subscribe to here
The prospects and challenges of solar's new era in Europe and beyond will take centre stage at Solar Media's Solar Finance & Investment Europe (London, 5-6 February) and Large Scale Solar Europe 2020 (Lisbon, on 31 March-1 April 2020).