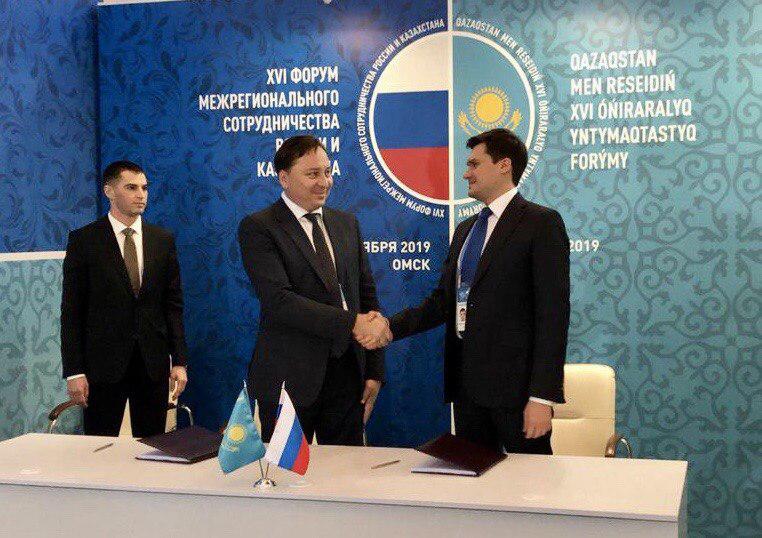 Hevel bags development bank loan for 100MW Kazakh project
6 November: Russian developer Hevel Group has turned to a development financier to bankroll a major solar venture in Kazakhstan, five months after construction got underway.
The firm said this week its 100MW Nura project in the Akmola region will be backed by a €65.2 million (US$72.24 million) loan from the Eurasian Development Bank (EDB).
The securing of EDB's long-term credit line comes after the installation broke ground in June, with work in the months since to install Hevel's own heterojunction PV modules.
The funding boost to Hevel's 100MW Nura emerges as Kazakhstan prepares to enter the second phase of its renewable programme, with support from development bank the EBRD.
Concessional loans from the scheme's first phase have helped the Central Asian state finance a 512MW PV pipeline. The second stage will seek to back a 400MW clean energy portfolio.
Canada's CDPQ ramps up stake in Indian developer Azure Power
6 November: Indian solar developer Azure Power has turned again to key shareholder Caisse de depot et placement du Quebec (CDPQ) to raise capital, in a deal upping the latter's stake.
A private placement raise will see the Canadian institutional investor inject a further US$75 million into Azure, increasing its holding in the solar player from 41.4% to 49.4%.
For Azure, the funding boost follows a steady stream of PV milestones in the past few months, including the commissioning of a 150MW project and a 300MW auction contract win.
Founded in 2008, the firm has in the years since grown to control a solar portfolio topping the 3GW mark. Its projects in India range from utility-scale ventures to rooftops for C&I clients.
Spanish developer Grenergy reaps €22m via green bond debut
7 November: Grenergy Renovables is to fund future growth via its first ever green bond raise, issued on Spanish alternative fixed income trading venue MARF.
The firm said this week it has secured €22 million (US$24.3 million) via the instrument it floated in Madrid, which was sponsored by institutional investors, insurers, banks and others.
The five-year green bond, registered on MARF in mid-October, comes as Grenergy works to bolster its solar and wind portfolio in Spain and Latin America.
Latest available stats show the firm owns 1.937GW worth of solar projects at various stages in Chile, followed by 980MW in Spain, 458MW in Colombia and 230MW in Peru.
Corsican solar-plus-storage specialist raises €20m from Natixis
6 November: Corsica Sole has turned to a major French financier for support as it seeks to more than double its portfolio in the coming years.
The solar-plus-storage specialist headquartered in Bastia – a city to the northeast of the French island – has secured €20 million (US$22 million) from Natixis to fund further growth.
The raise from Natixis' Mirova Energy Transition funds comes as Corsica Sole looks to deploy 100MWp of solar and 25MWh of storage over the next few years.
The plan represents a sizeable addition to the firm's current portfolio, which features 60MWp of PV developments and a further 25MWh of energy storage assets.