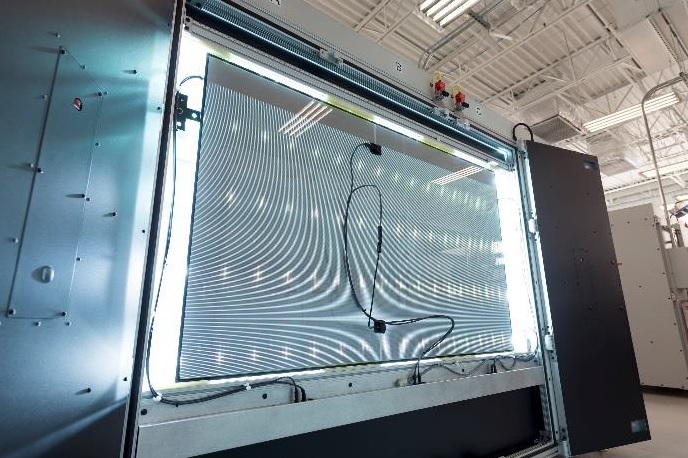 Leading CdTe thin-film PV module manufacturer First Solar has announced the building of a new 1.2GW manufacturing plant near its existing flagship facility in Perrysburg, Ohio.
The company said that the new production plant for its large-area Series 6 modules would require around US$400 million in capital expenditure and create around 500 new jobs.
The capacity expansion plan includes a 1 million square foot facility located in Lake Township, Ohio, a short distance from the Perrysburg facility, which is expected to start construction in mid-2018 and entering full production ramp in late 2019.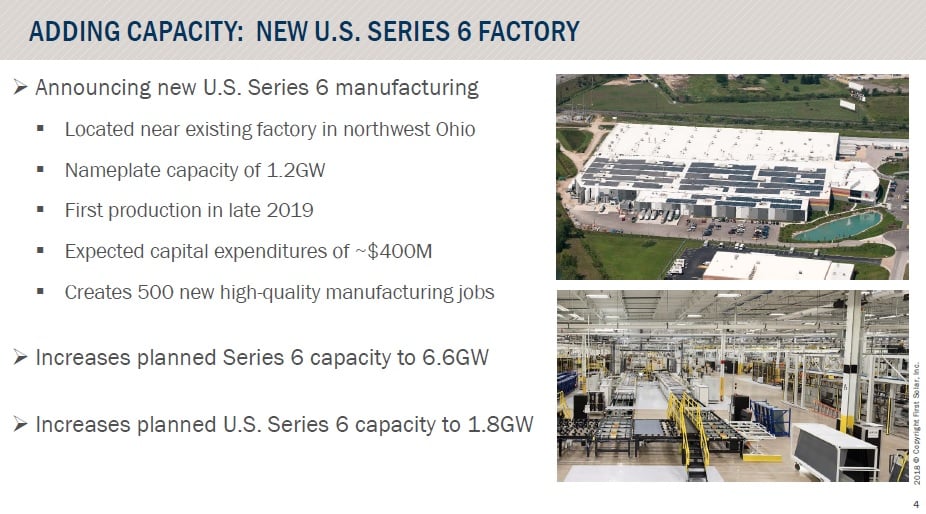 As a result, First Solar will have a nameplate capacity in the US of 1.8GW of Series 6 modules and clearly be the largest PV manufacturer in the US.
"Strong demand in the U.S. for advanced solar technology, along with recent changes in U.S. corporate tax policies, have encouraged our decision to grow First Solar's U.S. production operations," said Mike Koralewski, First Solar's Senior Vice President of Global Manufacturing. "State and local officials and Jobs Ohio have also worked with us to create a business-friendly environment that supported our objectives. These factors, combined with our own economies of scale in high tech manufacturing, make expanding U.S. operations an attractive, win-win opportunity."
With two new Series 6 module manufacturing plants in Vietnam, First Solar is projecting around 6.6GW of nameplate capacity in the next 3 years.
The recent imposition of Section 201 trade case tariffs on c-Si cells and modules imported into the US from the majority of countries capable of shipping to the US was intended to revitalise US manufacturing.
Secretary Ross of the U.S. Department of Commerce added, "This is exactly the result we had hoped for, and are delighted that First Solar reacted so quickly."