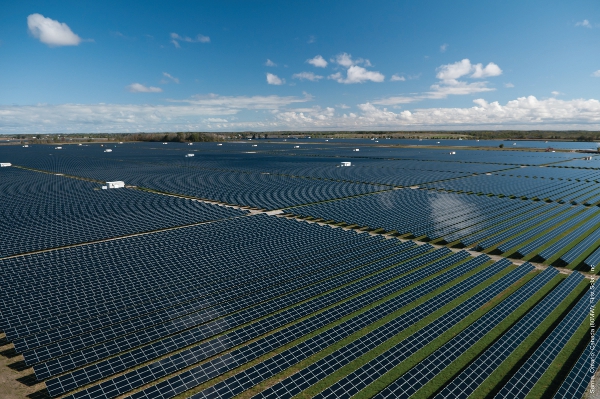 Recently, First Solar provided updates to the market on 2016 company operations, but hidden within the details is potentially a more relevant metric relating to the competitive positioning of the company's CdTe panels with the main competition in the market today – p-type multi c-Si modules.
This article discusses the potential production output in 2017 and explains how comparative module ratings by the end of 2017 may have exceeded levels expected from p-type multi, even assuming PERC upgrades are prevalent within this technology type.
New factories still not being prioritised in company strategy
Building new greenfield fab capacity still remains one of two elephants in the room when discussion gets on to in-house capacity, module production and supply channels for First Solar's in-house project pipeline. And while the company's recent 2016 guidance did shed some light on what to expect for the next 12 months, there is understandably a degree of caution on adding production lines in new factories.
However, this largely disguises the herculean efforts by First Solar's R&D and manufacturing teams in driving average line throughputs and efficiencies higher almost every quarter for the past few years. And just to ram home this point, remember that this is done in complete isolation from the rest of the solar industry, by virtue of the CdTe technology used.
Instead of restating much of the 2016 guidance in this article – which is largely a consolidation and continuation of 2015 activities – it is perhaps more interesting to gaze out to 2017. Here, the focus is on what the supply in-house could be, assuming (as is perhaps likely) that no new factories or newly acquired lines will emerge by then.
As part of the forthcoming PV Tech quarterly report, PV Technology & Manufacturing Quarterly – due for release January 2016 – a key focus for our research team is on forecasting the capacities, productivity, capex and other metrics for the leading solar manufacturers. In this context, we have now updated our forecasts for First Solar out to the end of 2017.
Capex and R&D still key to market competitiveness
Various assumptions have to be made of course, aside from there being no new fabs, including full utilisation of the remaining mothballed lines during 1H'17, line throughput increases (that are forecast by us to reach 92MW per line by end 2017) and the phasing of efficiency enhancements largely based on the uptick in capex being guided for 2016.
Adjusting effective capacity levels for lines being reinstated during 2017, and upgrades being performed, the overall production level expected then during 2017 becomes 3.4-3.5GW, more than 2x the production level achieved in 2013.
Of course, the production growth is a combination of reinstated capacity and efficiency/throughput increases, and not through any new production line additions. But the big driver is bringing old production lines (mostly from Germany) back online (all fully upgraded). This in turn leads to a couple of other points now discussed.
The efficiency increases are mostly relevant in the context of doing a side-by-side comparison with the real module-only competition for First Solar's CdTe technology: p-type multi panels, in particular 60-cell variants that dominate the market. Comparing with p-type mono or n-type is of value, but far less an issue when the strategy of much of the industry is based on utility-scale ground-mount solar farms.
Here, we flip to panel powers to do the quick back-of-the-envelope calculation. The real issue in comparing (aside from reliability factors) has many other variables, including temperature effects and anything else driving LCOE data. But a quick look at STC figures is not that bad, given that marketing does always play a role in LCOE analyses.
Like-for-like: CdTe vs p-type multi
Right now, 60-cell p-type multi c-Si panels are nominally rated (Watts-dc-peak, STC) at around 260-265W, compared to figures about five years ago of 230-240W. Powers have been going up gradually, due to wafer quality improvements, better pastes, fine-line printing and multi busbar designs.
Adding PERC to this module configuration (although far from a walk in the park when looking at things from a multi substrate perspective) and projecting out to 2017, it is probably reasonable to look at the 60-cell module reaching 275-280W by the end of 2017 from a volume market-offering standpoint.
If First Solar's panels were exactly the same size as the standard 60-cell c-Si package, then the end-2017 power rating averages for the fleet may be approaching 280-290W (again all STC), with upside still possible depending on the success of upgrading lines during 2017.
So, from a technology performance level, it is kudos on offer to First Solar in many respects, and perhaps more confirmation of the side-by-side comparison being with p-type multi. Of course, getting there has required significant R&D and capex, more than any other company in PV manufacturing over the past few years.
But what about TetraSun?
While the focus above was looking at p-type multi and CdTe enhancements, this does bring into play the second elephant in the room on the First Solar analyst calls: TetraSun.
Discussion and capex for TetraSun has certainly been a closely-guarded secret by First Solar, but perhaps the time is approaching for a little bit of confidence-building outside the company.
Nobody should doubt the challenge in moving any n-type technology into volume mass production (even if TetraSun's technology does not appear as complicated as some of the other known n-type variants), but we are probably at the point where we would expect to hear some discussion on R&D results from pilot-line activities?
There will certainly be plenty watching this space in 2016, not just as a means of gauging First Solar's aspirations with TetraSun's technology, but also to see if there could be any further upside to the possible 3.4-3.5GW of CdTe panels that could be produced in 2017.
Having the option of around 500MW of TetraSun modules in 2017 would undoubtedly open up new options for First Solar, and potentially create alternatives to thin-film expansions or having to finally take the plunge on third-party c-Si cell outsourcing.
The progress of the leading c-Si cell makers in 2016 and 2017 will therefore be critical to understand for First Solar and TetraSun, not to mention companies like Solar Frontier or Silevo (SolarCity).
Much of this thinking has guided the speakers and topics set for the inaugural PV-Tech cell manufacturing conference – PVCellTech – in Malaysia, 16-17 March 2016. CTOs and senior cell processing executives from virtually all the top-20 cell manufacturers are confirmed to speak, at what is shaping up to be the must-attend solar event in 2016. Registration details here.