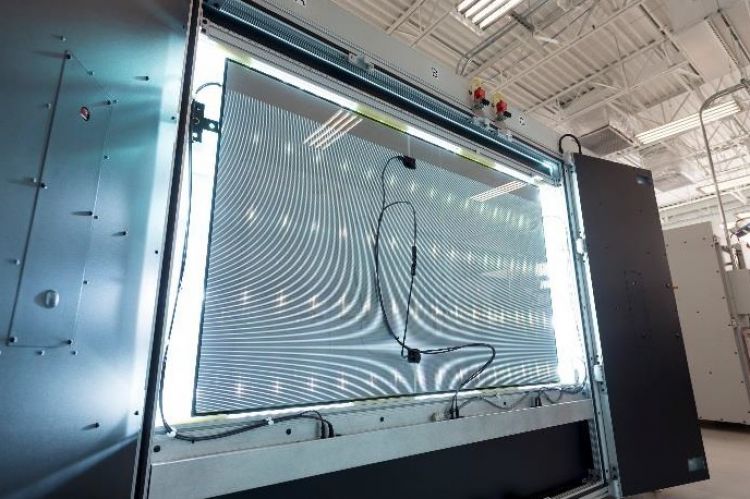 'Solar Module Super League' (SMSL) member First Solar hit a nameplate Series 6 CdTe thin film manufacturing capacity of 7.9GW in the first quarter of 2021 after ramping its second and last converted factory in Malaysia.
First Solar has also implemented various cell efficiencies programs, established yield improvements and boosted line throughputs across its fleet of six production facilities (2x US, 2x Malaysia and 2x Vietnam), which are expected to result in an updated nameplate capacity of 10GW from its existing facilities when fully implemented.
In early February 2021, First Solar started ramping its second and last Series 6 module manufacturing plant in Malaysia. However, First Solar's management noted in its first quarter 2021 earnings call (yesterday, 29 April 2021) that the latest Series 6 production plant was able to meet its line throughput targets in just one month, compared to the very first Series 6 factory located in Ohio that took 22 months to reach its throughput target.
Through March and April 2021, First Solar said that modules produced per-day per line had reached 20.2MW and 22MW, respectively, which equated to a 17% and 27% line increase when compared to throughputs achieved in the month of December 2020.
Capacity utilisation had also been improved from 92% to 99%, through March and April 2021, while module manufacturing yield improved from 96.7% to 97.4% in the same timeframe.
The last Series 6 factory in Malaysia to ramp was said to have module manufacturing yields of approximately 93% and 97% in the same timeframe.
All of the manufacturing improvements were achieved during the quarter when First Solar was implementing a number of upgrades, which impacted production.
These improvements have been behind First Solar's ability to consistently produce 455W Series 6 modules. The company expects to reach fleet-wide module performance of 450W in the fourth quarter of 2021, while top production bins are expected to reach in the range of 460W to 465W by the end of 2021.
Sold out in 2021
The emphasis on pushing productivity across its manufacturing footprint not only offsets certain cost increases such as components and freight rates, but higher capacity from its existing fleet is needed to meet continued robust demand.
The company reported new module orders since the beginning of the year had reached 4.8GW, which included 2.9GW of booking since mid-February.
However, managment noted in the earnings call that it had just booked a further 1GW for module orders that was included in the published figures. This order was for delivery in 2023.
According to Mark Widmar, CEO of First Solar, the company was virtually "sold out for 2021," with possible shipments of 6.4GW secured for 2022 and 3GW secured for 2023 and 2024.
New manufacturing plants
According to Widmar, forthcoming new production plants would be much larger than the facilities being operated today and produce its most advanced and competitively-positioned product, which could be targeted at residential and related markets rather than utility-scale markets.
Decisions on kick-starting new plants, which are notably expected to be in Europe amongst other possible locations, could come soon after the European Commission (EC) releases policies to enable the 27 member countries of the EU to meet agreed reductions in carbon emissions set for 2030.
Already, the likes of REC Solar and Meyer Burger are waiting to see what policies would support re-establishing PV manufacturing in Europe before announcing major capacity expansions. This would also include First Solar, which noted in its latest earnings call that if it made a decision not to build new production plans, they would announce such a move in July 2021.
The release of EC policies is due for some time in June, 2021.