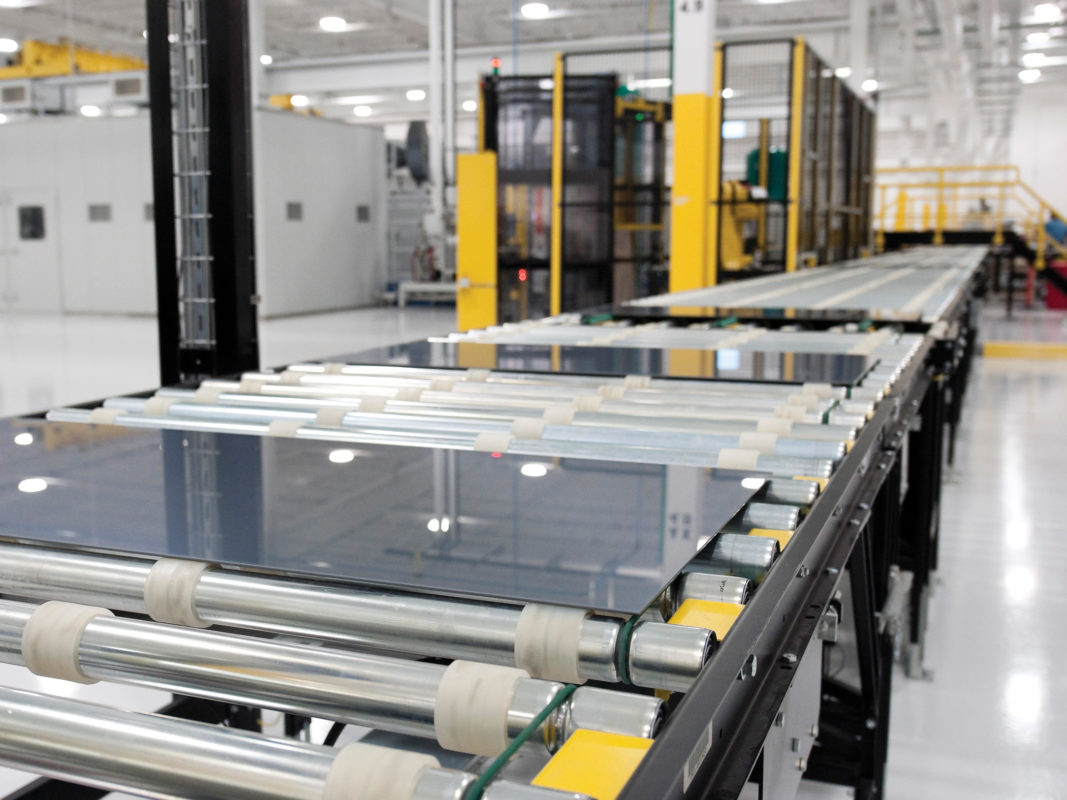 First Solar has announced shipment guidance for 2016 of 2.9-3.0GW for 2016 and confirmed that it has no immediate plans to expand production capacity.
The shipment target translates to US$3.9-4.1 billion of sales with earnings per share of US$4.00-4.50.
Analysts said the sales were below expectations but the EPS was higher.
Commenting on its production plans, First Solar said it would benefit from an additional 500MW of output as a result of the two additional production lines that went into service this year and improved conversion efficiency.
"We expect our full fleet to average around 16.2% conversion efficiency in 2016. 16.2% efficiency is slightly below our lead line is currently running and the difference is due to the expected sales mix in certain geographies that are not best suited for high efficiency modules with anti-reflective coating," said Jim Hughes, CEO, First Solar. "Our lead line efficiency next year will remain at the current 16.4% conversion efficiency level through most of the year. As we exit 2016, our lead line efficiency is expected to run slightly above 17% as we rollout our next round of efficiency roadmap improvements," said Hughes.
Further improvements to efficiency will be delayed till at least the second half of 2016 in order to maximise production.
CFO Mark Widmar said that with some idle equipment, they retained the ability to expand production if necessary at short notice but reiterated that it would not expand capacity speculatively.
"The history in this industry [for those that] have been aggressive on capacity has not been a happy one for most of the people that have undertaken it. I think I am correct in saying that the majority of the companies that have taken over the lead as the largest producer in the industry in the last several years have all run into significant and potentially fatal financial distress," added Widmar.
The company said it will wait until it has visibility on 2017 and 2018 demand before making any major investment decisions.
Analyst call transcription provided by Seeking Alpha.