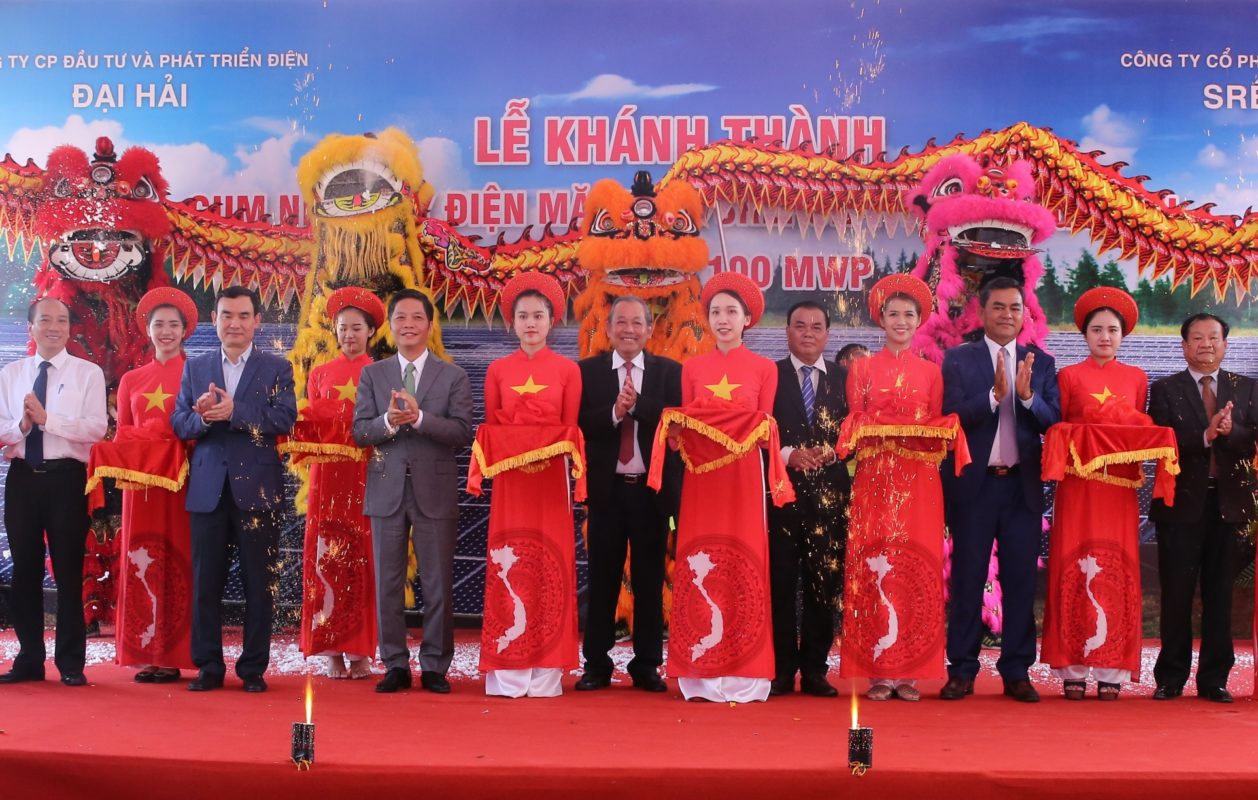 Two PV plants boasting a joint 100MWp in capacity have launched operations in Vietnam, reportedly becoming the largest PV project ever to go live in the country.
Deputy prime minister Truong Hoa Binh was amongst those attending the opening of Srepek 1 and Quang Minh plants at the Ea Wer commune (Dak Lak province), towards the south of the country.
The projects, built across a 120-hectare site, required US$94.6 million in investment. Construction began on 19 October 2018, followed by the commercial kick-off on 31 January 2019.
According to Vietnamese authorities, the projects will be followed by others in the Dak Lak province. With irradiation reaching some 1,900kW per square kilometre every year, the area boasts "huge potential" for solar, the government believes.
Speaking to state media, deputy prime minister Truong Hoa Binh was quoted as urging the "relevant agencies and localities" to continue creating a favourable environment for investors to back solar.
The PV projects' reported status as Vietnam's largest so far looks set to last little. A 420MW facility currently under construction in the Tay Ninh province could become, after its planned launch date of June 2019, Southeast Asia's biggest to date.
The list of projects announced in recent years also includes B. Grimm's 257MW farm (Phu Yen province) and Sunseap JV's 186MW scheme (Ninh Thuan province)