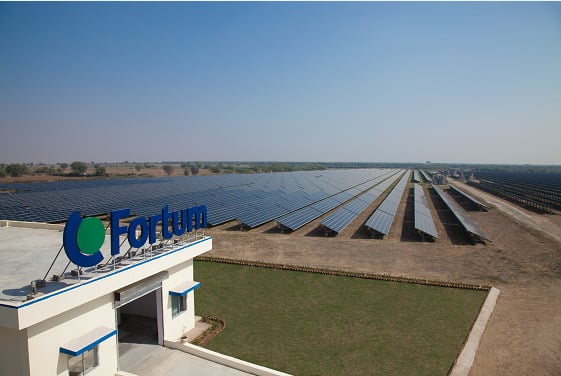 Finnish firm Fortum has commissioned a 70MW solar PV plant in the Indian state of Rajasthan, which it won last year at what was then a record low tariff of INR4.34/kWh (US$0.067).
Critics had said that even higher tariffs in other states were unworkable, although irradiation and solar park costs do vary in each location.
Prices hovered above this 4.34 rupee level for some time, but they dropped significantly lower in February this year with the likes of Acme Solar hitting a levelized tariff of INR3.29/kWh at the Rewa park in Madhya Pradesh. Jaws dropped in the industry, followed by the usual to and fro between doubters and those convinced that market conditions genuinely make such low tariffs feasible.
Fortum's plant completion will be welcomed by the Indian government, which despite aiming to push prices down will want to see through a sustainable industry. Nonetheless it is well known that Fortum has a rock solid balance sheet and Bridge to India has cited poor risk pricing in the business plans of Fortum's Indian rivals.
The firm's 70MW commissioning at the Bhadla Solar Park came on schedule, having secured a 25-year power purchase agreement with major Indian utility NTPC.
Fortum entered India by announcing plans to invest €200-400 million. The Bhadla project is the company's third and largest solar plant to date, with a total 85MW installed across Rajasthan and Madhya Pradesh. The company is also building a 100MW solar plant at Pavagada in Karnataka, which is due for completion in the next few months, with a tariff of INR 4.79/kWh.