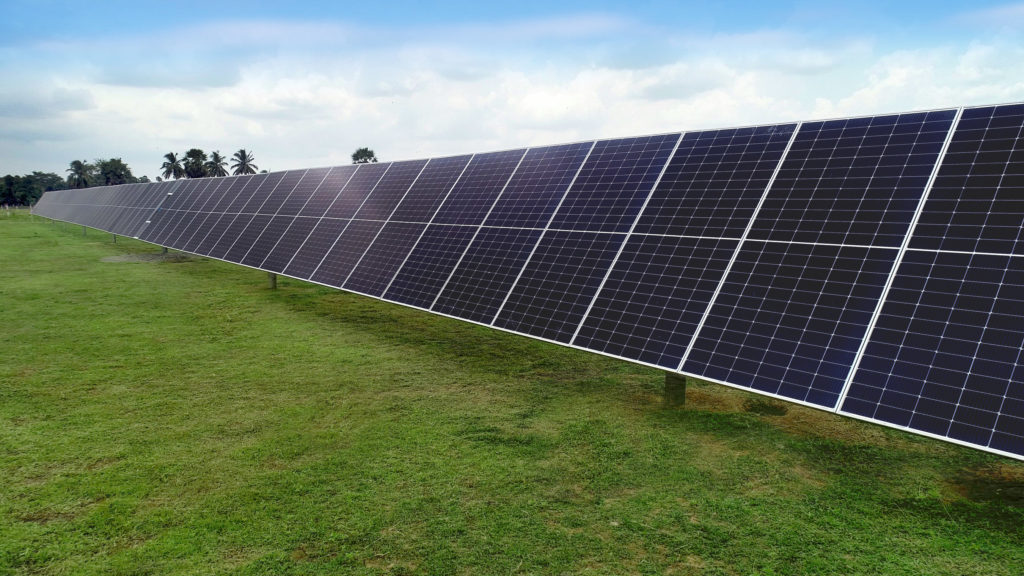 US solar tracker system provider FTC Solar has narrowed its adjusted EBITDA loss to US$7.2 million for the first quarter in 2023.
In Q1 2023, the company's adjusted EBITDA loss improved from US$11 million in Q4 2022 to US$7.2 million or by 24.5%. The adjusted EBITDA saw a more significant improvement year-on-year as it was US$20 million in Q1 2022.
Revenue in Q1 2023 was US$40.9 million, increasing by 56% from US$26.2 million in Q4 2022. The company attributed the increase to product volume increases since Q3 2022. Revenue in Q1 2023 decreased by 17.5% year-on-year however, driven primarily by lower logistics volume, partially offset by higher product average selling prices (ASP).
Net loss in Q1 2023 was US$11.8 million or US$0.11 per share, compared to a loss of US$20.5 million or US$0.2 per share in Q4 2022, and a net loss of US$27.8 million or US$0.28 per share in the prior year's quarter.
"Our improved cost structure has enabled us to post our first positive gross margin since our IPO," said Sean Hunkler, president and CEO of FTC Solar.
"In addition to improving our cost and margin profile by eliminating more than a fifth of the steel from our products and launching a higher-margin distributed generation (DG) business, We expanded our product offerings and available market opportunities by adding a thin-film solution to our 2P Voyager tracker," he added.
The company also highlighted that it had introduced its new one module in portrait (1P) Solar Tracker Solution last year, requiring fewer foundations of up to 36% to boost energy yield, with the company also landing its first supply agreement for the new product.
Other highlights in Q1 2023 included the formation of a domestic joint venture with Thailand-headquartered steel fabricator Taihua New Energy to produce steel components for solar projects.
Hunkler added that its overall pipeline had reached a new record high at 134GW and the company's backlog had grown to US$1.4 billion, with another US$235 million added since 1 March.
Looking ahead, the company is targeting an adjusted EBITDA loss in Q2 in the range of US$7 million to US$3.5 million. Revenue is expected to increase from US$40.9 million in Q1 2023 to up to US$52.5 million in Q2 2023.