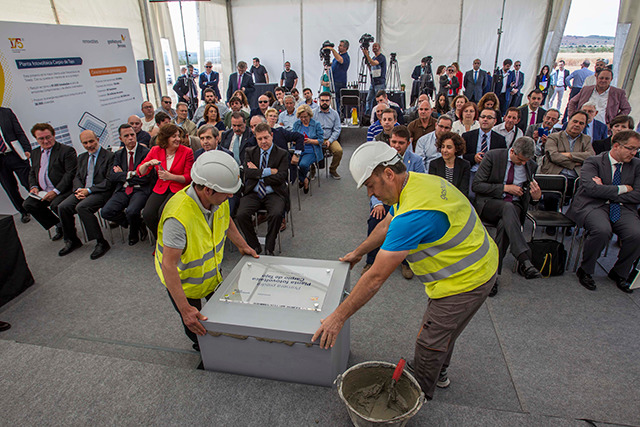 Gas Natural Fenosa Renovables, the renewables subsidiary of Spanish utility Gas Natural Fenosa, has started construction on a 50MW PV project in Spain.
The 50MW installation, known as the Carpio de Tajo PV plant, will be the largest solar project of its kind ever developed within the province of Toledo. Located near the town of El Carpio de Tajo, the site will feature 158,400 PV modules and will produce around 90 GWh of clean energy per year.
The project's annual energy output is equivalent to the annual electricity consumption of 36,000 homes. Gas Natural Fenosa Renovables' investment in the project will total US$35.1 million, while around 90 local jobs will be created during the project's construction.
Work on the installation is expected to be completed by the end of 2018. Once operational, the site will help reduce around 81,000 tons of CO2 per year.
Last April, Gas Natural Fenosa Renovables started construction on the 49MW La Nava PV project, located in the Ciudad Real province.