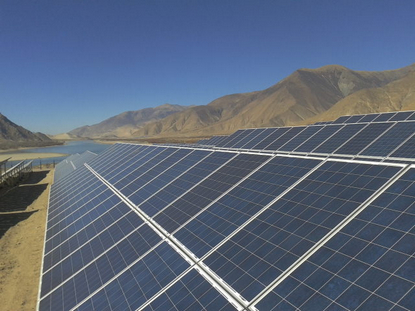 GCL New Energy Holdings, parent company to GCL-Poly and developer GCL New Energy, has issued a profit warning to the Hong Kong Stock Exchange, with which the company is listed.
GCL New Energy Holdings informed its shareholders and potential investors that a potential loss could be recorded at the end of this calendar year. The loss for the Chinese group is a possibility, due to impairment – a decrease in value – of a factory with registered capital of HK$250 million (US$32.25 million) that the company owns in Dongguan. The Dongguan Red Board factory makes printed circuit boards and is one of two that the parent company has.
The loss looked possible, GCL said, despite the group recording profits up to 20 June this year of around HK$90.2 million in its interim results. GCL subsidiaries also announced the sale of projects totalling 90MW to GCL New Energy. The company also said its target of owning 2GW of PV capacity by the end of 2015 would be achived during the first quarter of 2016.
According to GCL, the factory's recent performance, as well as "the costs and uncertainty in complying with the environmental policies of the Dongguan Factory," were among the main probable causes of the loss. It added that environmental issues could lead to profit margins from the facility being "slashed". GCL could now be looking to either discontinue operations at the factory altogether or sell it off. GCL said it also still had to pay off costs related to the issue of around half a billion share options that took place in summer.
Only the first 10 full months of the year have been included in the company's assessment of its accounts. The costs of the above potential loss-incurring measures have not been determined by the board and once this has been done will be agreed with an auditor, GCL said.
PV Tech China contacted the company for comment but it declined as it is currently in a quiet period.