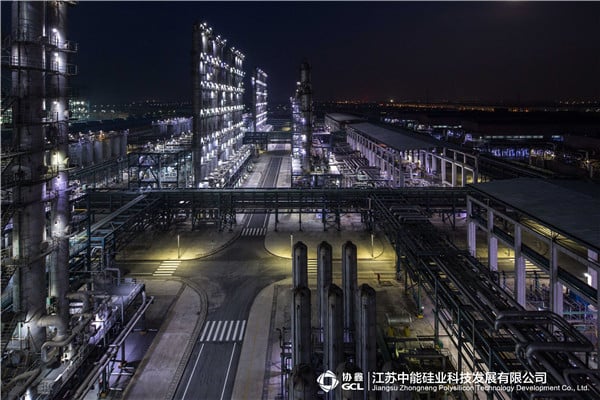 Major polysilicon and wafer producer GCL-Poly Energy Holdings confirmed the completion of its granular silicon facility and, in a major reversal of its fortunes in 2020, is expecting RMB5.4 billion (US$850 million) in net profit for 2021, according to a company statement.
The company said the granular silicon it produced in 2021 accounted for roughly 18% of the total silicon materials output as it credited the granular silicon project with strengthening its financial position, "with the gross profit margin of the granular silicon products higher than that of the rod silicon by over approximately 15%".
In 2021, GCL-Poly completed the construction of its 30,000MT granular silicon facility. Currently, the site has a production capacity of 20,000MT, with the remaining 10,000MT "expected" to come online in February.
"The operation costs and product quality of the granular silicon project meet or even beat the expected standard," said GCL-Poly.
The Hong Kong headquartered company said despite "various negative factors", such as high raw material and energy costs, it expected RMB5.4 billion in profit for 2021, compared with a massive net loss of around RMB4.9 billion in 2020.
This, it said, was down to a more than 50% decrease in aggregate losses for its non-solar material business segment in 2021 after it decreased its one-off impairment losses for the solar power plants unit, while also decreasing finance costs as it repaid debts.
In February last year, GCL-Poly signed a supply agreement with rival LONGi to supply all of LONGi's seven monocrystalline ingot/wafer subsidiaries with a total of 91,400MT of polysilicon from March 2021 through to the end of 2023.