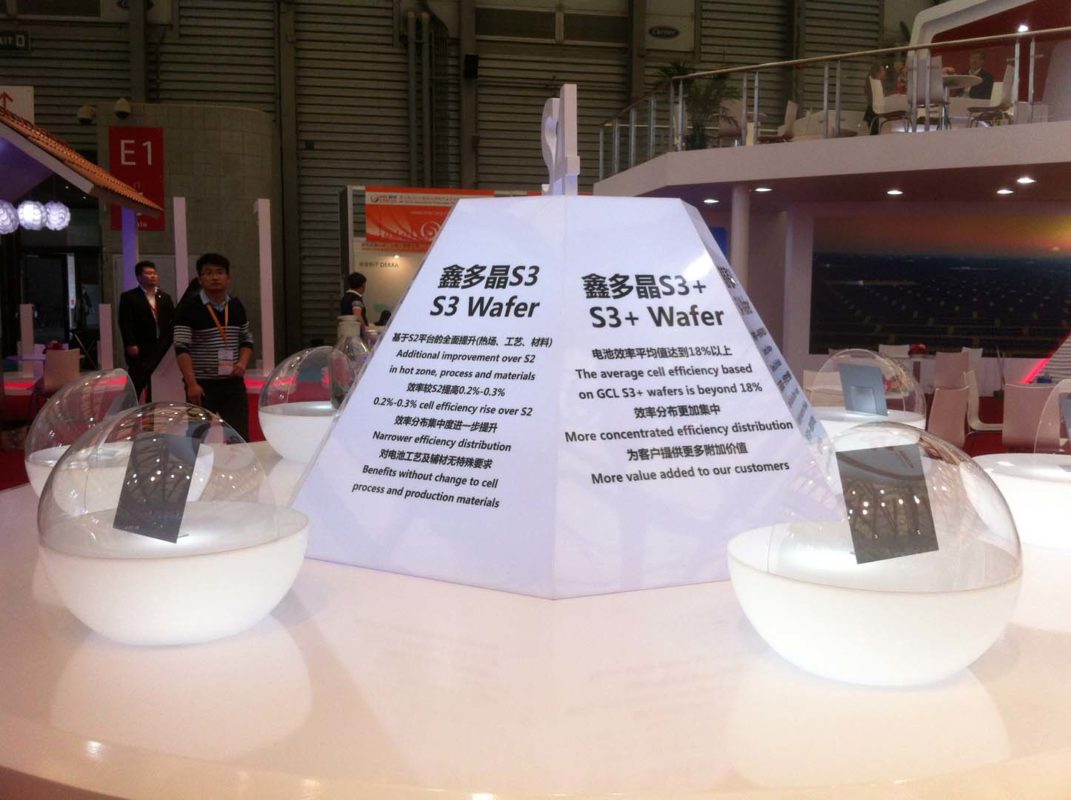 Leading polysilicon and wafer producer GCL-Poly Energy Holdings has signed a new supply contract with sister PV module manufacturing company, GCL System Integration totalling 110,000,000 wafers through the second-half of 2016.
The wafer deal was said to include both monocrystalline and multicrystalline wafers, although the volume split between the two wafer types were not disclosed. GCL-Poly had recently announced the start of volume production of monocrystalline wafers with a nameplate capacity of 1GW. GCL-Poly reached a nameplate capacity of 15GW of multicrystalline wafer production in the first quarter of 2016.
The wafer supply deal was said to be valued at around RMB 785 million (US$117.2 million) with pricing potentially adjusted to general market ASPs on monthly reviewed basis.