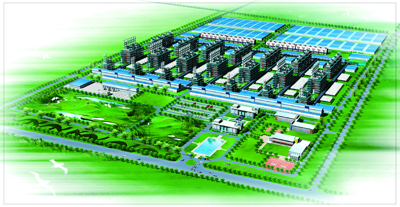 Leading polysilicon and solar wafer producer GCL-Poly Energy Holdings has awarded a number of construction contracts for its planned 60,000MT polysilicon plant under development in Xinjiang, China.
The project includes a polysilicon plant with production capacity of 60,000MT, comprising of 40,000MT of new-built facilities and 20,000MT existing equipment at it Xuzhou facilities, which are planned to be removed and relocated to Xinjiang at an estimated cost of around US$832 million.
GCL-Poly said that various production facilities construction contracts had been awarded to several contractors, worth over US$200 million, so far.