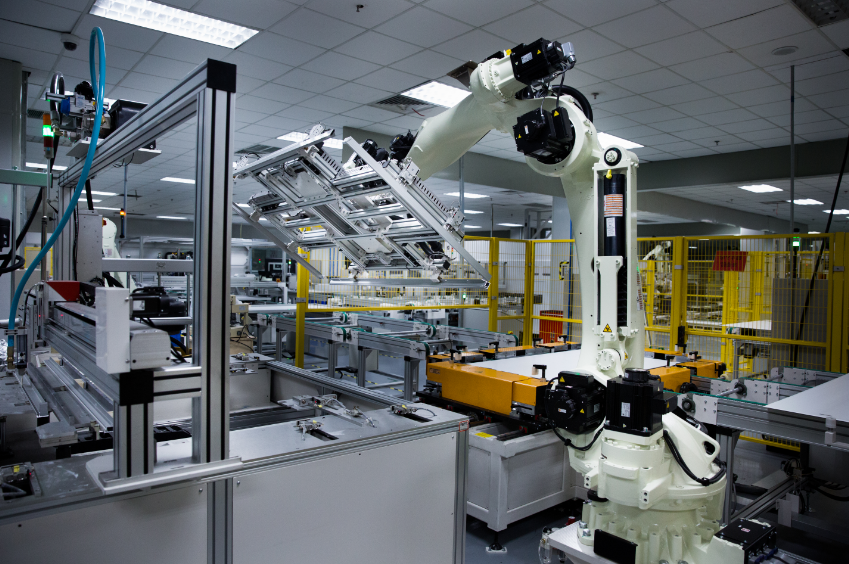 'Silicon Module Super League' (SMSL) member GCL System Integrated Technology (GCL-SI) has agreed to take full control of Huajun International Group's PV manufacturing operations (Huajun Power Technology (Jiangsu) Co), as part of a cooperation framework agreement that would last for three years.
The unique agreement includes GCL-SI personnel overseeing all aspects of manufacturing and facilities that include polysilicon raw materials, monocrystalline and multicrystalline ingot and wafer operations through to solar cell and module assembly.
GCL-SI is tasked with improving the existing output and yield of the manufacturing operations, while adjusting production process to achieve ≥ 99.5% yield and ≥ 80% capacity utilization rates with emphasis on achieving industry leading operational and manufacturing benchmarks to provide long-term competiveness for Huajun Power.
In addition, GCL SI is expected to help build a supply chain financing platform as well as an intelligent manufacturing large-data system platform and an integrated energy service platform for Huajun Power.
The SMSL will also be entitled to a 'management fee' for being in charge of the production lines, which is set at 5% of net profit. The agreement also includes a bonus to GCL SI, equivalent to 10% of net profit. However, the final management fee and bonus levels as well as payment cycles were said to subject to a cooperation agreement to be signed separately.
The deal gives GCL-SI direct access to 3.5GW of capacity and will be a major customer without having to expand its own in-house capacity, while leveraging overall lowered costs and improved manufacturing scale.
At certain times through 2018, GCL-SI has been capacity constrained and downstream sister company, GCL New Energy has purchased modules from rivals such as Hanwha Q CELLS to complete PV power plant projects in China.

In recently reporting third quarter 2018 financial results, GCL SI noted that in the first three quarters of the year, its overseas market order books had been full, with overseas market module shipments of 1.53GW.
However, the SMSL has struggled with impairment charges since the 531 New Deal impact, due to customer bad debt issues, resulting in delayed payments as it starts court proceedings and seeks resolution in other ways. The company made a US$17.57 million loss in the reporting period on revenue of RMB 2,120,675,212.73 (US$305.3 million), down 30%, quarter-on-quarter.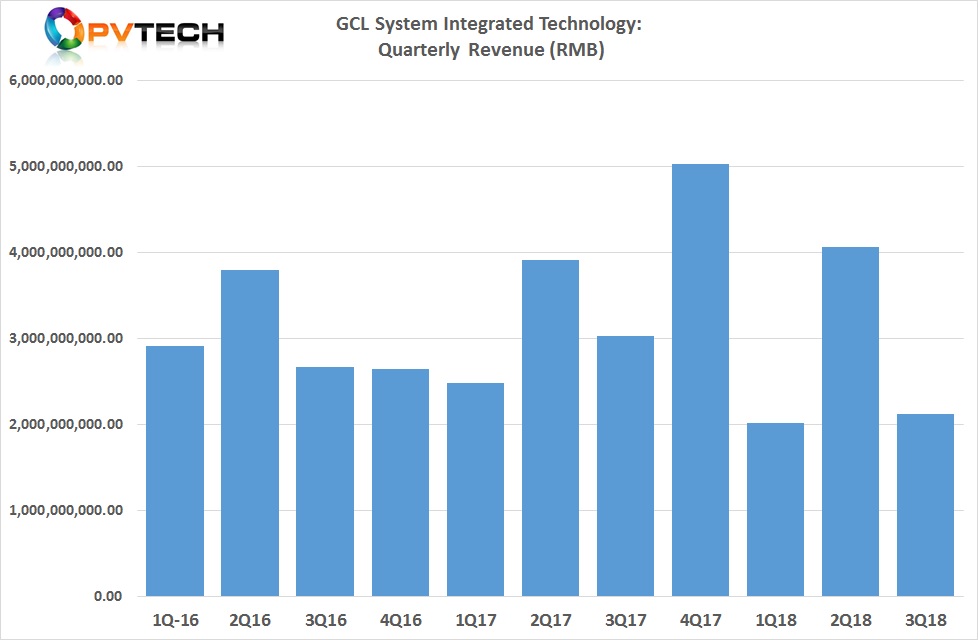 Huajun International had decided last year to suspend PV manufacturing at two of its facilities, due to a strategic plan to re-develop the land for other activities. Revenue from its PV business accounted for 19.4% (RMB 760.2 million) of total group revenue in 2017, down from 41.4% in the previous year.
The Group's financial situation had also been impacted by its business relationships with technically bankrupt, Haeron Solar.

Huajun International took an impairment charge of US$19.27 million on a PV power plant that Haeron Solar failed to transfer to Huajun International and recently in March 2018, noted that a previously provided financial guarantee of RMB 383,361,000 (US$55.19 million) in respect to obligations and liabilities of Hareon Solar as well as RMB 77,000,000 (US$11.08 million) to secure a banking facility granted to a subsidiary of Hareon Solar, were deemed to be unlikely to be repaid, due to Hareon Solar's financial situation.
Meng Guang Bao, the chairman and executive director of Huajun International had also previously been the chairman of Hareon Solar since April, 2016 but resigned his position in July, 2017.