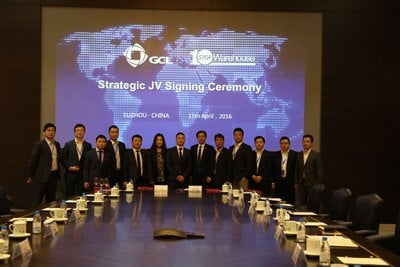 GCL System Integration Technology (GCL-SI), leading global solar cell manufacturer and developer has obtained IEC certification from technical service provider TÜV Rheinland for its GCL-P6/72 Multi-Busbar (MBB) module.
The new product will be officially introduced during this year's SNEC Expo.
GCL-SI's new GCL-P6/72 MBB module is one of the first MBB module series to be certified TÜV Rheinland in greater China. The company assures that the certification adds a strong competitive edge to the product and further asserts the performance and reliability of the MBB module.
"It is important and essential to constantly pursue the technological development of solar modules, as the demand for distributed photovoltaic generation and competition for suppliers is rapidly growing," said Huang Qiang, head of GCL-SI R&D centre. "The GCL-P6/72 MBB module is another huge breakthrough for GCL-SI in a series of new modules including 96 super high power components, [glass-glass] panels and half piece panels. The development of GCL MBB module is also a significant step for GCL-SI in becoming the world's leading one-stop energy service and solution provider."
Featuring 12 busbars, the product has enhanced current-generating ability and decreased internal loss. It also reduces the shading area on the cell to increase light absorption, according to GCL; creating up an up to 5W increase in power output, resulting in a maximum power output of 340MW. Module efficiency reaches up to 17.5%.
In addition, this design effectively reduces residual stress, which can help reduce micro cracks, according to the company. The product has proven stable in harsh environments, undergoing tests for blowing sand, salt spray and ammonia, and maintains a stable performance under all conditions, according to GCL.