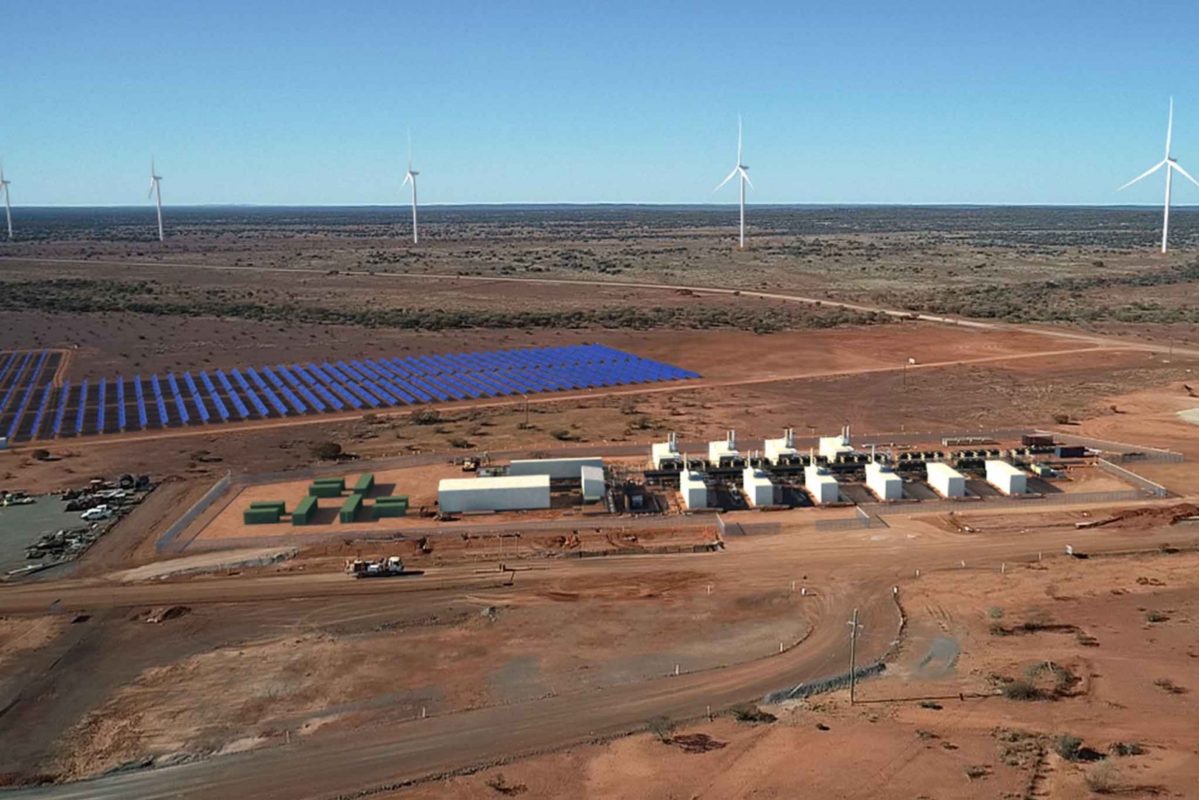 A hybrid plant developed by EDL that comprises 4MW of solar and 19MW of gas and diesel was fired up at a Gold Fields mine in Western Australia on Wednesday.
The plant is the first phase of an ambitious AU$112 million (US$76 million) development at the gold operation that will ultimately mix wind, solar, storage and fossil fuel generation.
Renewables are ultimately expected to cover at least 50% of the mine's power requirements, although the project's backers say load shedding, renewables forecasting and load control management could increase that share.
The next stage of the project, already under construction, will see the roll-out of an additional 18MW of wind generation, a 13MW battery storage system and an advanced microgrid control system. Development is expected to complete by mid-2020.
EDL, which is contracted to design, construct and own the microgrid, has signed an agreement with Gold Fields for 10 years. The power producer hired the Australian arm of German renewables developer Juwi to develop the project's single-axis tracking PV plant earlier this year.
Stuart Matthews, the executive vice president of Australasia for Gold Fields said on Wednesday in a prepared statement that he hoped the project would set a precedent. "We are hopeful that this will also enable other companies to consider the options for decarbonising their operations," he said.
The Australian government contributed AU$13.5 million (US$9.1 million) in recoupable finance to the project through the Australian Renewable Energy Agency (ARENA).
This is not Gold Fields' first foray into solar power. Earlier this year, the firm signed a contract with British power generation equipment provider Aggreko to build and operate an 8MWp/2MW hybrid solar-thermal-battery storage system at its Granny Smith operation in Western Australia.
Other miners on the Australian market are turning to clean energy. Oz Minerals said in August it would consider renewables at its forthcoming West Musgrave nickel-copper operation in Western Australia, just months after announcing that it would trial a wind-solar-storage plant at its Carrapateena copper-gold mine in South Australia.