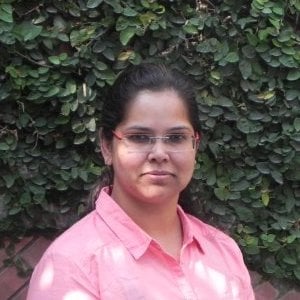 The rooftop solar market in India has grown at a CAGR of 98% in the last four years. As of 30 September 2016, total installed capacity stands at 1,020MW. Growth in this market is being primarily driven by improvement in price competitiveness of rooftop solar power vis-à-vis grid power.
Commercial and industrial (C&I) segment currently makes up for almost 63% of this market. The remaining 25% goes to residential and around 12% to government buildings. C&I segment has grown at a compounded annual growth rate (CAGR) of 103% in last four years. As viability improves, Brifge to India expects this segment to almost double by 2017 and then continue its expansion to achieve a CAGR of 51% until 2022 (see 'India Solar Rooftop Map 2016').
Beyond the C&I segment, there is also a strong impetus on increasing rooftop solar deployment on government-owned buildings. The government rooftop solar segment has grown at a CAGR of 118% in last four years and now accounts of about 12% of the total rooftop market. Central government institutions have identified potential to install about 6GW of solar capacity to meet their captive requirement for power. We estimate the government segment to achieve total rooftop solar capacity of 4GW by 2022, accounting for 24% of the total rooftop solar market.
Public sector companies such as Solar Energy Corporation of India (SECI), Central Electronics Limited (CEL) and PEC Limited have been given responsibility to identify viable opportunities and allocate capacities on behalf of various departments through a tendering process. As a part of this initiative, SECI has already announced 1.5GW of tenders for rooftop installations in some central government owned buildings. The tenders are likely to follow a mix of different business models to allocate the proposed capacity.
OPEX route, where a third-party developer owns and installs the solar system on customer's roof, accounts for around 16% of total installed capacity. Despite concerns around bankability of such projects in the Indian context, the OPEX model has been gaining traction in recent years. The share of OPEX projects has increased from 3% in 2012 to 23% in 2016.
Figure 1: Share of OPEX market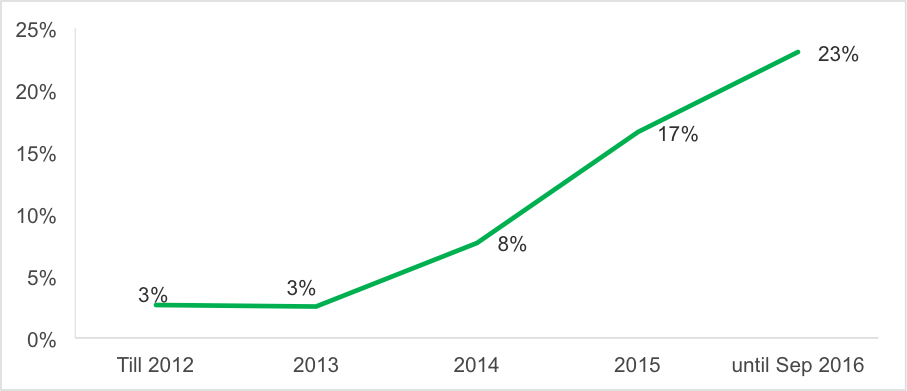 Given the fiscal constraints of government departments and their more urgent priorities for deployment of capital, the government segment is expected to play a very important role in scaling up of the OPEX market in India. Developers are understandably satisfied with government entities as reliable off-takers in comparison to most private businesses. Bridge to India estimates that by 2022, 44% of the total OPEX market will be accounted for by the government segment.
Figure 2: Rooftop solar market size for government buildings, MW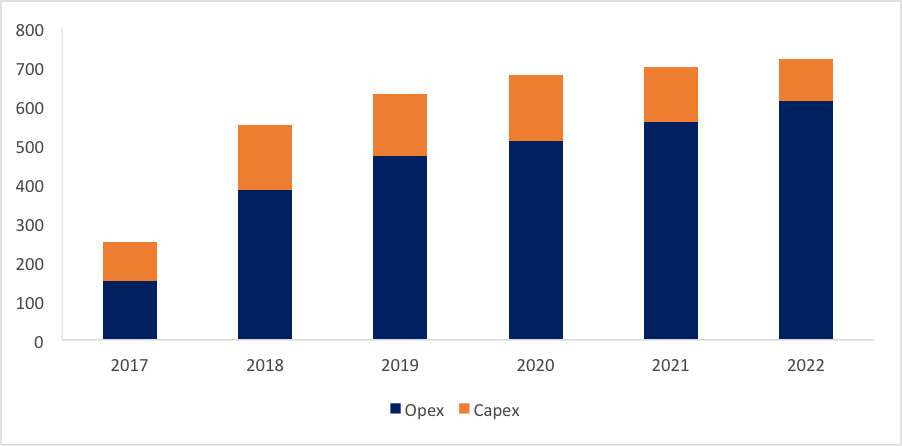 Prominent companies that already participate actively in OPEX tenders for government tenders are: Tata Power Solar, ReNew, Amplus, CleanMax, Jakson and Hero Future Energies. We expect these companies to benefit from the anticipated growth ahead.