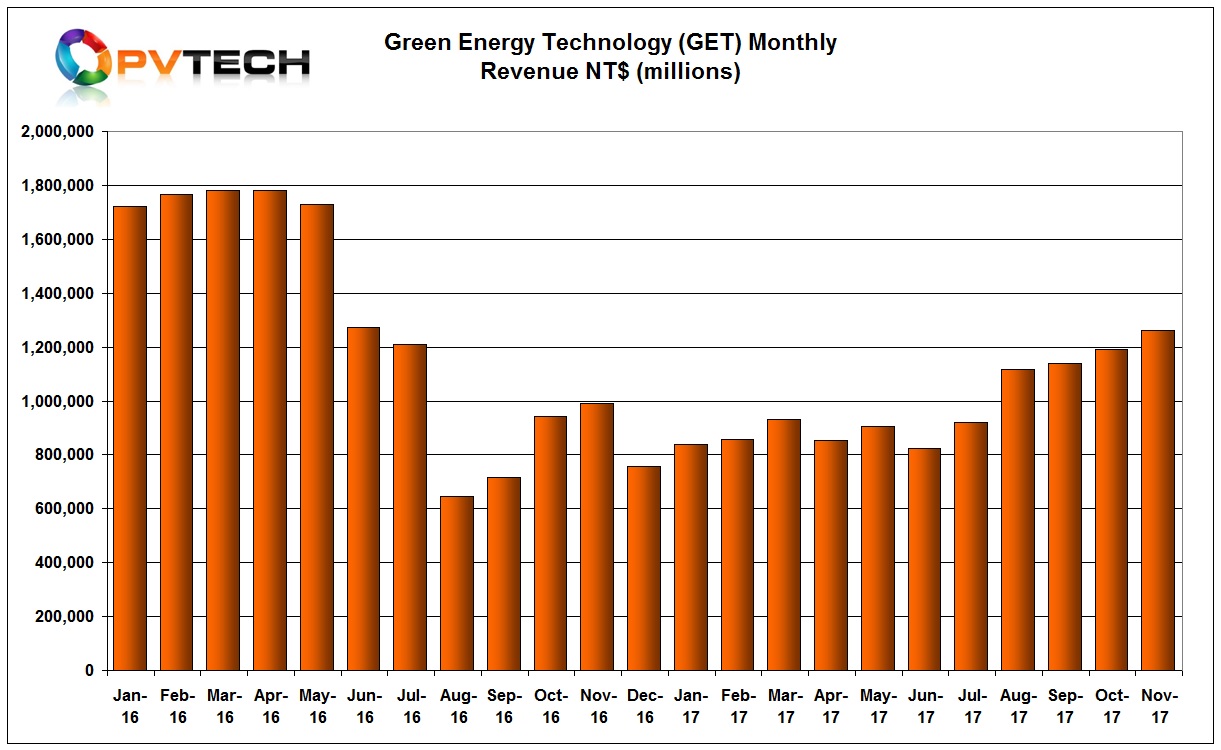 Taiwan-based P-type multicrystalline wafer producer Green Energy Technology (GET) reported November 2017 sales that continued the moderate upward trend seen since mid-year as demand remained strong.
GET reported November 2017 sales of NT$ 1,261 million (US$42 million), up 6% from the previous month.
The company noted strong demand for both standard multicrystalline wafers as well as for diamond wired 'Black Silicon' (textured) wafers for high efficiency applications.
GET emphasised that it was shifting production to diamond wired with black silicon and etching technology to remain competitive and meet customer demand and acknowledged that the technology shift would be one of major trends in the development of solar.
The company said it was operating its wafering facilities at above 95% utilisation rates in November.