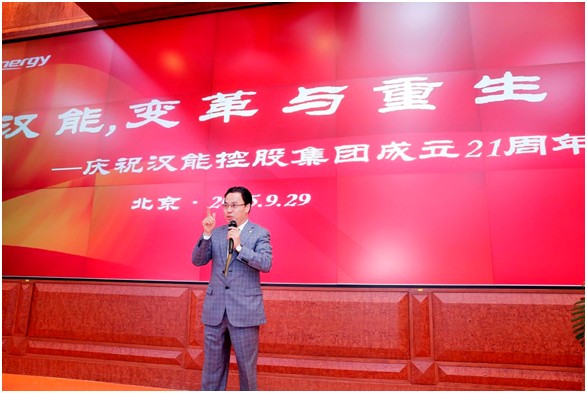 Li Hejun, the founder of thin-film solar company Hanergy, has been banned from holding a directorship in Hong Kong for eight years.
The Securities and Futures Commission (SFC) has been investigating the company since May 2015. A series of deals between Hanergy subsidiaries saw the firm's market value sky rocket, briefly making its founder the world's richest man. The vast majority of tool orders for the manufacture of Hanergy thin film modules never came to pass.
Shares in Hanergy were suspended in July 2015 and the SFC has said that trading may never resume.
Li was disqualified from being a director or being involved in the management of any listed or unlisted corporation in Hong Kong after the SFC gained a court order.
The ban was largely expected after proceedings were extended into the civil court system in January.
Two other independent non-executive directors of Hanergy Thin Film, Xu Zheng and Wang Wenjing received bans of three years while Zhao Lan and Wang Tongbo were banned for four.
"Listed company directors should always put the company's interests first. In this case, these directors flouted their responsibilities by putting the interests of connected parties before that of the listed company. The SFC will continue to take action to hold listed company directors accountable for corporate misconduct," said Thomas Atkinson, executive director of Enforcement at the SFC.
A statement released by the SFC said: "The Court held that Li's breaches were not the result of incompetence or negligence only, as there was a clear conflict of interests situation and Li plainly preferred the interests of Hanergy Holding and affiliates to that of Hanergy. He also failed to exercise reasonable care and diligence in connection with an undisclosed loan of RMB900 million provided by a Mainland subsidiary of Hanergy to Hanergy Holding in March 2014. Hanergy failed to disclose the loan to its shareholders and to seek their approval in accordance with the Listing Rules."