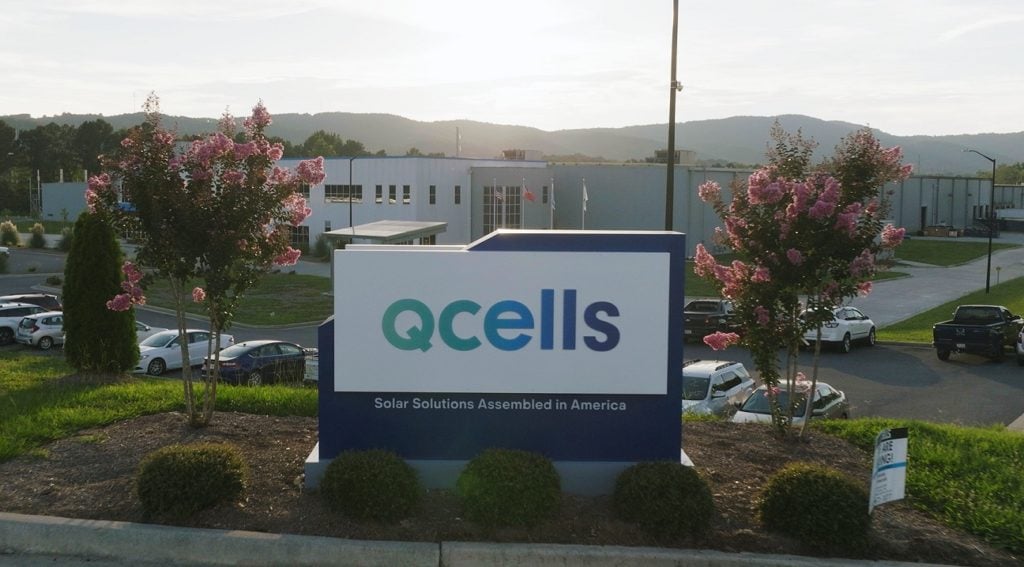 Hanwha Advanced Materials Georgia (HAGA) – part of Hanwha Solutions – will increase its investment in the US state of Georgia to support the integrated supply chain plans of its PV manufacturing subsidiary QCells.
HAGA will construct a solar encapsulant film factory in Bartow County, the same county as QCells' planned 8.4GW ingot, wafer, cell and module manufacturing facility expansion. The encapsulant – which is used to seal solar cells and ensure their lifespans – will then be supplied to QCells for use in their module production.
The facility will represent an investment of US$147 million, on top of the US$2.5 billion that Hanwha has funneled into the QCells facilities. HAGA said that it would be the only company manufacturing solar encapsulant film in America, which seems to be further evidence of Hanwha and QCells' commitment to a deeply integrated US supply chain.
The manufacturing tax incentives included in the US' Inflation Reduction Act (IRA) – namely the Advanced Manufacturing Production Tax Credit and Advanced Energy Project Investment Tax Credit – have led to a string of US manufacturing announcements in the last six months. QCells' plans represent the only fully integrated US supply chain currently under construction.
PV Tech's head of research, Finlay Colville, published analysis last month suggesting that the IRA should prioritise the manufacturing of solar cells in the short-term if it is to establish a truly domestic and secure supply chain, rather than relying solely on investment from overseas and domestic module assembly.
"Qcells is doubling down on building a complete, domestic solar supply chain and this recent investment is critical to making that happen," said Justin Lee, CEO of Qcells. "Working with Hanwha Advanced Materials, our customers will soon be able to confidently know that the solar they buy from us was made right here in America."