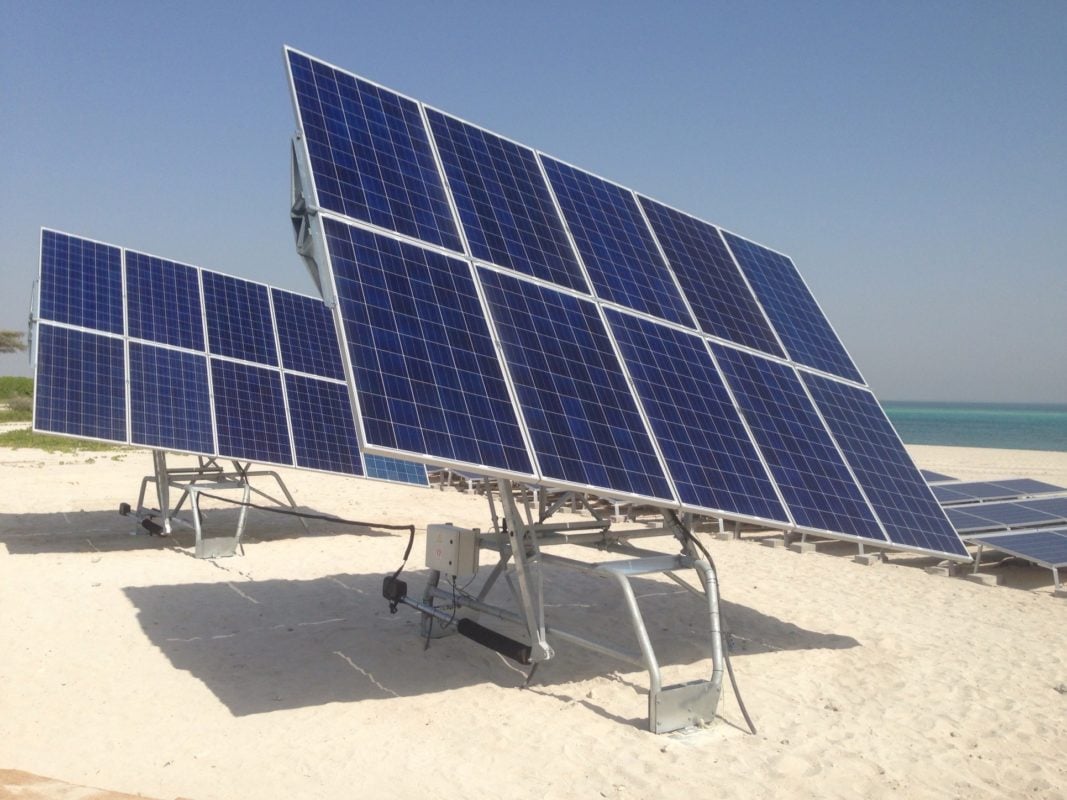 Product Outline
This disruptive PV tracking solution boasts higher energy output than single axis horizontal trackers and brings cost effective tracking to decentralised PV plants.
Problem
Decentralised PV plants and difficult project sites do not have access to modular and cost effective tracking solutions.
Solution
HeliosLite has developed a disruptive PV tracker based on a patent pending 1.5 axis kinetic capturing more energy than single axis horizontal trackers without sacrificing cost effectiveness. As measured in a pilot project near Dubai, the power output exceeds 80% of the system's peak power level during more than eight hours in a day thanks to the tracker's unique kinetic approach. By producing more energy throughout the day, HeliosLite's tracker allows developers to optimise the total PV system investment to achieve a lower cost of energy.
Applications
HeliosLite's 1.5 axis PV tracker solution addresses market segments starting from 5kWp where maximum energy output counts (off-grid, hybrid, solar pumps, rural electrification, self-consumption projects with or without storage) and where current single axis horizontal tracking solutions are less cost effective or not suitable (slopes, landfills, sandy soils, uneven terrains, snow regions, temporary installations…).
Platform
Lightweight and wind tunnel tested, each HeliosLite 1.5 axis tracker carries 10 to 12 PV panels driven independently or mechanically linked together in rows for a highly scalable tracking solution. Easy and quick to install without heavy lift equipment, this movable tracker is compatible with multiple foundation solutions.
Availability
September 2017 onwards for 100 to 500kWp pilot projects