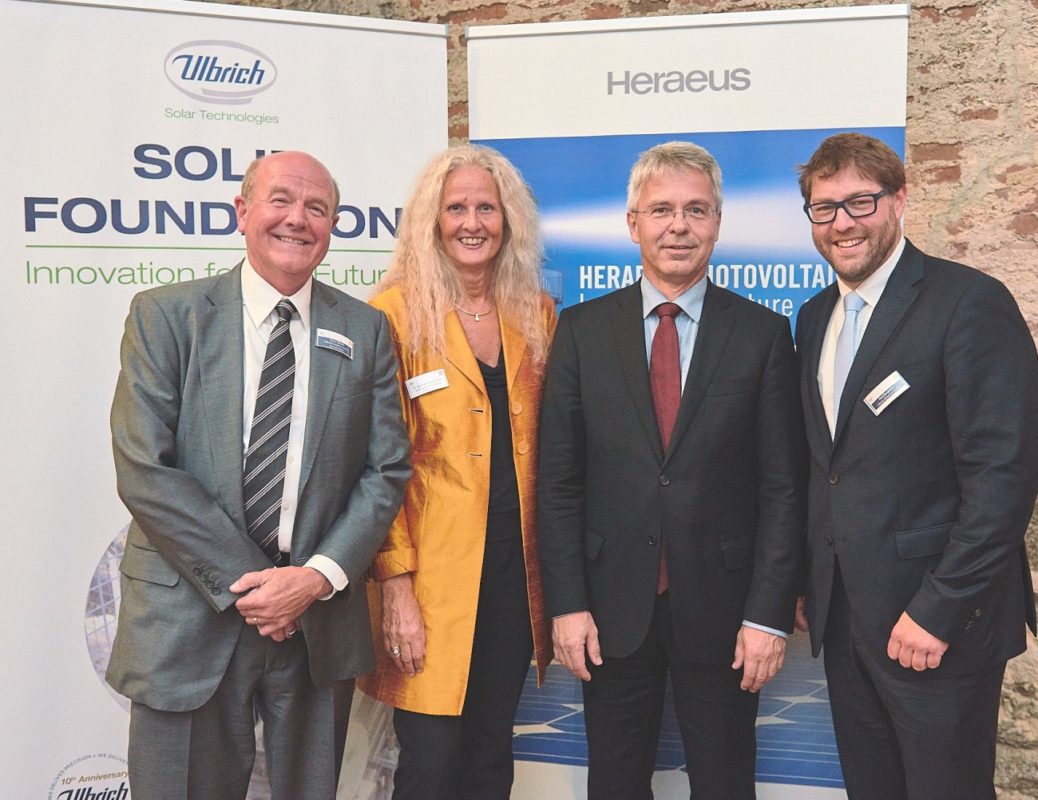 Major metallization paste producer Heraeus Photovoltaics is collaborating with PV ribbon product provider Ulbrich of Austria, a branch of Ulbrich Solar Technologies, to develop products for solar module assembly and packaging.
Dr. Andre Kobelt, chief commercial and technology officer for Heraeus, said: "The announcement of this cooperation with Ulbrich is an important step which could significantly lower the cost per watt for [the] PV module industry. We view this agreement as an exciting opportunity for Heraeus to embark upon as we look to continue to expand our global footprint in the field of renewable energies."
Last week, Heraeus Photovoltaics said it had signed a major strategic partnership agreement with 'Silicon Module Super League' (SMSL) leader JinkoSolar that will focus on what the company said would be the development of a new generation of "Super PV Cells" with higher efficiencies and lower costs.