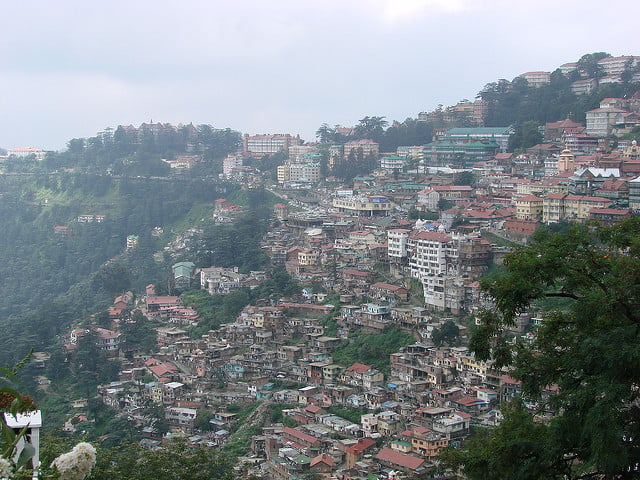 The Indian state of Himachal Pradesh plans to establish 700MW of solar PV capacity under its revised Solar Power Policy 2016.
Unlike most states in India, Himachal Pradesh has been able to provide electricity to all its households since 1988, so the emphasis is now on moving to 100% renewable energy, according the state's Department of Non-Conventional Energy Sources.
The department is particularly focused on solar because in the hilly Himalayan regions of the state, grid reliability is a constraint due to geographical, topographical and climatic reasons. Therefore decentralised electricity generation from solar provides an efficient and easy to access solution.
The State Electricity Regulatory Commission (HPERC) has set a Renewable Purchase Obligation (RPO) of 19% renewables by 2022, of which 3% must come from solar.
The revised solar policy claims that the state government will help developers to obtain statutory clearances and will promote ease of doing business. HPERC is already working on identifying potential sites for private investment across four districts.
The government will also consider setting up solar parks of between 50-100MW capacity in line with the Central Government's Solar Park Scheme. It will also try to create land banks to allocate to power producers on the edges of industrial estates.
Karnataka RfP
In related news, Karnataka Renewable Energy Development Limited (KREDL) has invited a request for proposal (RfP) for the allocation of a further 240MW of solar. In November, tenders were already invited for 1.2GW of solar capacity to be implemented in 60 taluks, which are subdivisions of a district, such as a group of villages. However 12 of the taluks received no bids at all, so capacity in these taluks is being tendered once again.
Meanwhile, India's energy minister Piyush Goyal is co-chairing the third 'India-Australia energy security dialogue' held in Australia today. Several roundtables will involve discussions on renewable energy and grid integration with a particular focus on Australia's expertise in the rooftop PV market.
A government of India statement said: "The experience sharing in rooftop solar, especially in [the] context of two way metering and tariffs will help us in our rooftop programme."
India has a target of 40GW of rooftop solar by 2022.