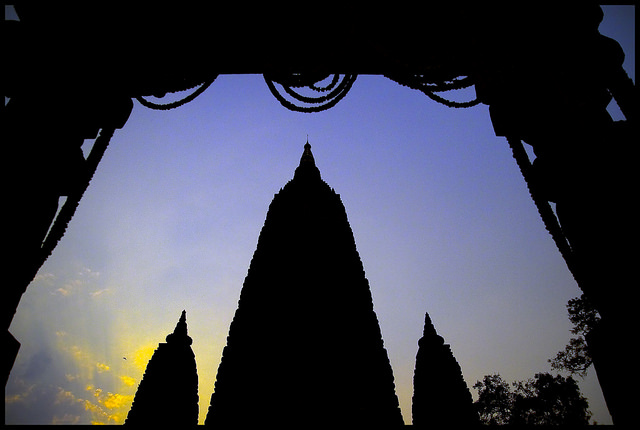 Hindustan Cleanenergy, the renewables arm of Indian firm Hindustan Power, has commissioned a 10MW solar PV plant at Shergati, Gaya, in the Indian state of Bihar.
The troubled state of Bihar is lagging well behind most other states in terms of solar deployment as the 10MW plant has brought its total to just 100MW. States such as Rajasthan and Tamil Nadu have streaked ahead with more than 1GW. Bihar is targeting 2.5GW solar by 2022 under a revised target.
The project, which is spread over 22 hectares with 34,920 modules, required INR810 million (US$12.6 million) investment. A power purchase agreement (PPA) has been signed with Bihar State Power Holding Corporation and the power will be transmitted to the 33kV Sherghati Substation.
Ratul Puri, chairman Hindustan Power said: "In recent times, Bihar has made a very positive beginning by announcing [a] revised solar target and providing necessary infrastructure support to ramp up the capacity."
Last week, Hindustan Cleanenergy also commissioned a 50MW solar PV plant in the north Indian state of Punjab.
Kochin airport solar expansion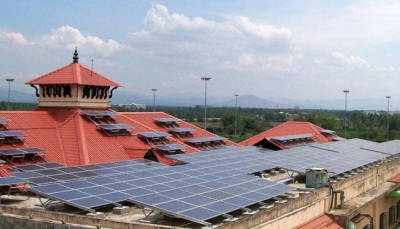 In other India news, Cochin International Airport, the world's first airport to be solely powered by solar energy in 2015, is set to increase its capacity from 15.5 MW to 21.5MW to deliver energy to a new international terminal.
The additional 6MW will be located in three areas within the airport's grounds.
Furthermore, a total of 8,500 solar panels will be installed on the roof of the new solar carport, which can accommodate up to 14,000 cars and can generate at least 2.5MW of power. This parking lot will also have EV charging stations.