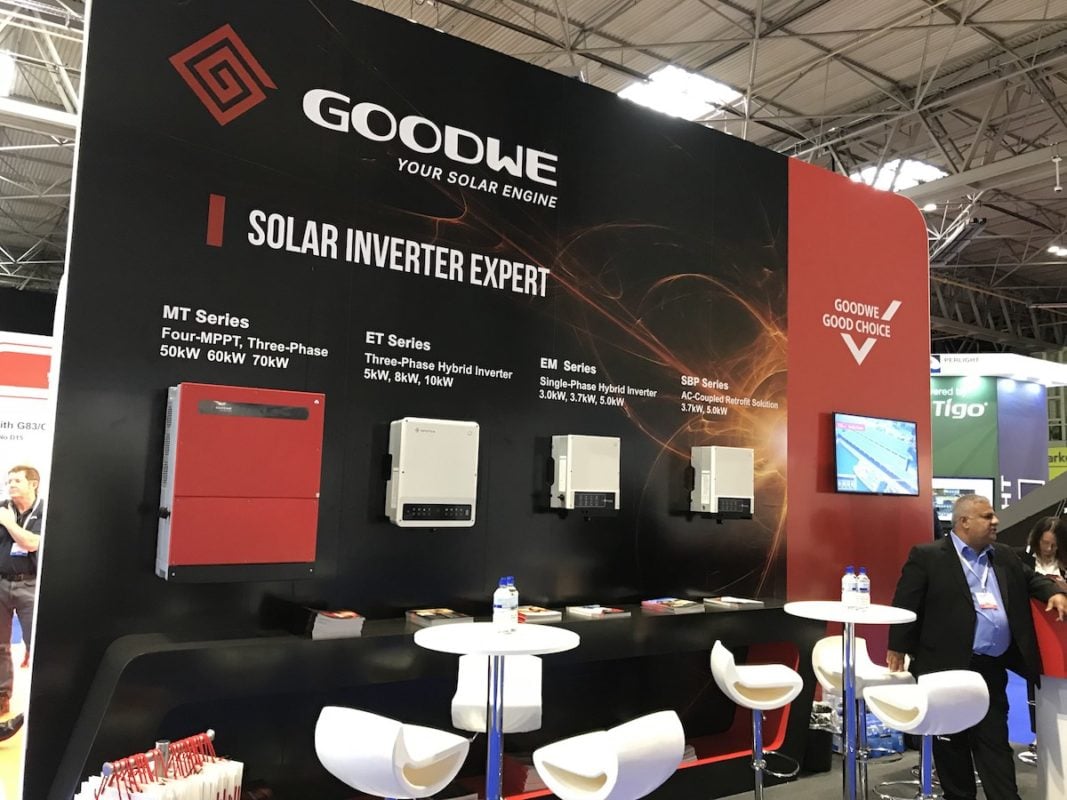 A trio of solar manufacturers have expressed strong confidence in the UK solar and storage markets as the country begins to realise post-subsidy opportunities.
Speaking at this week's Solar & Storage Live exhibition in Birmingham, the UK, inverter manufacturers GoodWe, Growatt and Hoymiles all doubled down on their UK commitments.
GoodWe pointed to module price cuts, comfort with subsidy-free business models and an unexpected side effect of Brexit as having all helped its UK business.
Speaking on the second day of the exhibition, Raj Sidhu, the firm's UK MD, said the mood of the industry had changed through 2018.
"There's a certain amount of optimism in the UK market. After the subsidy cuts two years ago the industry dropped by about 80%. We saw our sales flatline for a year and then increase very slowly. But this year, because of that optimism, and people looking at future subsidy-free models that are making more and more sense, we've seen an increase in business," he said.
"That growth is not just with the energy storage products but with the PV products and commercial systems as well," added Sidhu.
Hoymiles meanwhile said it was investing in the UK solar market "for the long term".
In addition to its major presence at Solar & Storage UK, the company has a Rotterdam logistics hub for European customers, a series of training events in the UK and has now shipped the first container of its MI-1200 microinverters to Kent-based installers Ecolution.
"They compared lots of inverter solutions and from Q4 this year they will start to use the Hoymiles MI-1200 microinverter in a big way. We just sent the first container to them, and local end users will enjoy Hoymiles safer and smarter MLPE solar solution soon," said Andy Tang, sales director at the company.
"As a global brand, Hoymiles regards the European market as one of our key strategic markets and the UK is no doubt one of the most important markets in Europe," he added.
Growatt however, said the residential storage market in the UK – widely talked up on the exhibition floor as having significant potential for 2019 – would be its prime focus.
Felix Fang, marketing director at Growatt, said the requisite conditions were now in place for domestic battery systems to make headway.
"Storage will be the future market for us in the UK, not in future years but in the future months. We already have orders in place in the UK with distributors, largely for the SPH hybrid inverters from 3-6kW," he said.