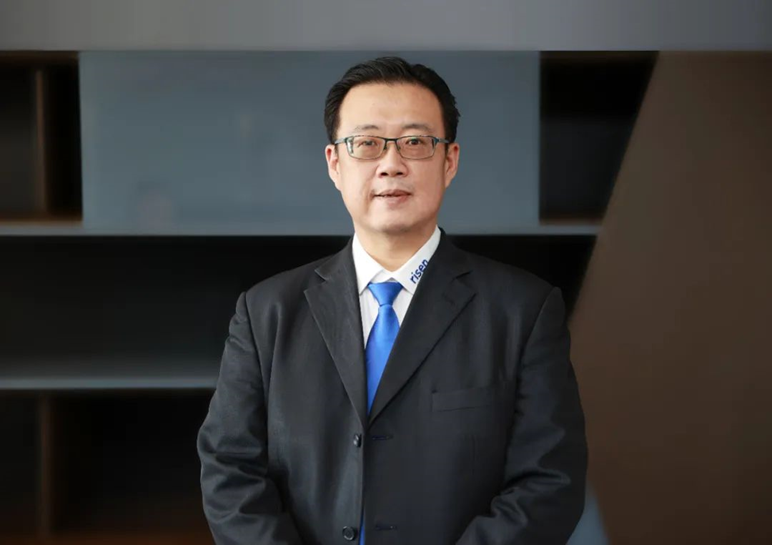 PV Tech's Carrie Xiao speaks to Risen Energy president Yuemao Sun to learn more about the manufacturer's new strategy, its turnaround of the last nine months and how it intends to break into the industry's top five module makers.
---
The current era of solar PV, typified by constant change, requires continuous development and technological innovation. None of today's leading solar companies have survived without undergoing periods of intense change.
Risen Energy, having experienced more than six months of changes internally, is now emerging from its own turbulent spell with the aim of breaking into the industry's feted top five manufacturers.
Late last month Risen published its Q1 2022 financial report, posting operating revenue of RMB5.414 billion, a rise of more than 40%. Net profit, meanwhile, rose nearly three-fold to RMB213 million, laying the foundations for a strong year.
Speaking to PV Tech, Risen president Yuemao Sun says the performance was testament to the leadership of chairman Haifeng Lin. "Since last September, Risen has started to improve and optimise our organization, system, operating strategies and company culture based on the lessons learned from excellent peers in the industry. Q1's financial achievement was the result of our reform, and was expected," Sun says.
Claiming that the turnaround achieved in half a year what a business may usually take up to three years to, Sun praised a team that had been able to appreciate and then execute on a specific strategy, giving the company an advantage in the market.
As prices rise, protect your profit.
Despite a good start, Risen has not been immune to the challenges faced by the solar industry and, as a result, the manufacturer will continue to reform and change internally in response to market conditions. Standing still is not an option.
Sun says, "We are seeing a lot of changes in both international political and economic conditions. Competition in the industry is becoming more fierce, with more excessive capacity. That's why we will continue to reform within ourselves. From the experience of the last six months, we have proved that we can adapt to changes. While paving a solid foundation, we are also enhancing our flexibility to cope with what seems to be an uncertain future."
Price increases throughout the supply chain continue to pose challenges for PV module makers. Risen has also seen its results in the past year dragged by those increases, most notably polysilicon.
That trend has shown no sign of abating in 2022 and in prices have now climbed upward for 15 consecutive weeks. Yet Risen is now calmer in the face of the situation.
"To cope with the price surge, we made several strategic adjustments. For example, we have predicted trends for petroleum and the US dollar, and also made long-term estimations and prepared silicon supply and other necessary materials for module production for the short term, so that when the price goes up, we have a buffer," Sun adds.
At the end of 2021, Risen unveiled its integrated project in Baotou, which covers main production links in upstream, mid- and downstream, as well as a terminal end station and power storage solutions. The production link includes annual 200,000 tons of silicon, 150,000 tons of high-purity silicon, 10GW of n-type high-efficiency ingot pulling and 3GW of module capacity.
"Risen's investment in the upstream mainly aims to guarantee the supply of raw material for n-type products. We also spare no efforts to boost HJT module capacity. TOPCon cells will be covered too. So it's a matter of balance," Sun says.
Risen's risk-averse nature rules out any particularly extreme investments. "That's why our development is smooth and stable, including internal pricing mechanisms. Considering current international conditions, many industries are having problems with inflation impacting different aspects. We will make long-term predictions, based on which we take short-term changes," Sun says.
In terms of domestic upstream silicon supply, although in the short term capacity has been constrained, supply will exceed demand in the long run. That conclusion may mean more appetite for vertical integration, however it is clear that Risen's focus will remain on cells and modules and the profit those units bring.
Cracking the top five
By the end of 2021, Risen Energy's PV module annual capacity was 19.1GW, ranking the company sixth in PV Tech's list of global module suppliers, one place higher than in the previous year. It now aims to make that break into the industry's top five.
"Risen Energy always hopes to go further. We have internal goals for that as well, but we have to be stronger first. We don't achieve a ranking by purposefully aiming for it, instead we believe the ranking will naturally improve as long as we do better in each aspect," Sun says.
Risen is now speeding up the construction of its 5GW n-type ultra-low-carbon high-efficiency HJT cell and 10GW high-efficiency solar module projects in Ninghai, a 5GW high efficiency cell module project in Yiwu, 4GW high efficiency cell and 6GW module projects in Jintan and a 3GW high efficiency cell and module facility in Malaysia.
By by the end of 2022 Risen's module production capacity will reach about 30GW, and cell production capacity will exceed 20GW. Shipments are anticipated to increase at a similar rate of growth.
The manufacturer's expansion reflects the current situation faced by module makers in China. With larger production capacity, higher concentration and new players entering the market, competition is intensifying. This competitive environment places importance on a company's ability to constantly adapt and strengthen, Sun says, with Risen targeting tighter cost controls.
"We are actively developing more cost-effective products. I believe that the most important change is developing new products. Previously Risen has launched several new products, which composed a key step for us. Developing strength and excellent products are our basic directions," Sun says.
"I think most companies follow this pathway, but the key lies in the decision making and execution process, as well as streamlined management in every aspect."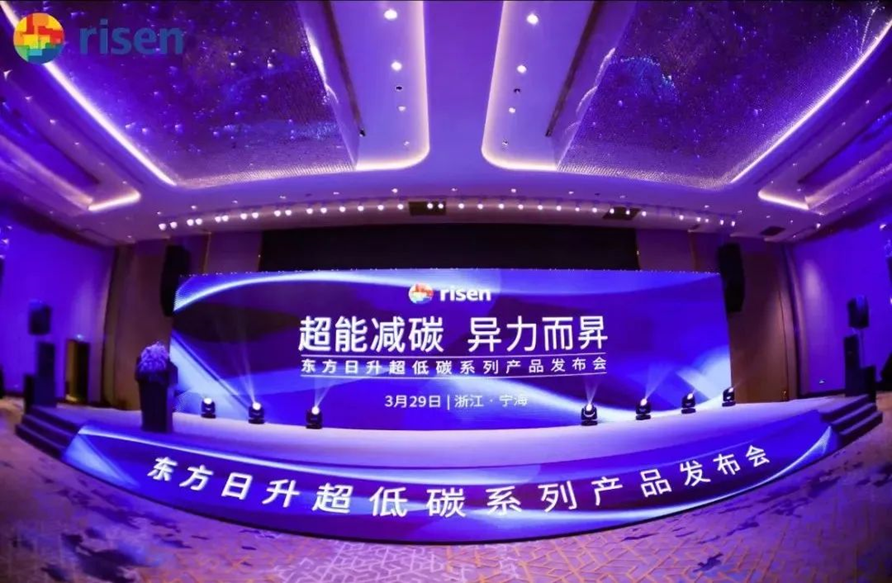 New product strategy
Risen Energy has been decisive in the market. In Q1 2022, the company launched several new products, including its HJT module, dubbed Hyper-ion, and new additions to its BIPV range, the Super Top and Super Tile.
Hyper-ion was launched in line with market demand for high quality products, adopting 210mm HJT half-cut 120 micron, microcrystalline technology, 24 busbars and an alloy steel frame. It achieves a cell efficiency exceeding 25.2%, power output of 700W and module efficiency of 22.53%.
Sun is optimistic about the new products. "They are not simply new products," he says.
"We have conducted in-depth forecasts and analysis before developing them, considering the value they can bring, which not only involves domestic and international trends, but also our consideration of technology, product performance and other aspects.
"The steel framed modules we launched are now at the mass production stage. From the perspective of carbon footprint and global climate change, it is a very appropriate product. Using low carbon and low energy consumption products is also our obligation as a green power generation enterprise," he says.
Since the steel-framed module's release in November 2021, Risen has received more than 2GW of orders and shipments have topped 300MW.
Hyper-ion is a more recent launch but, still, Risen has claimed to steal a march on its peers. "Risen Energy is the first company to realise the mass production of a 120μm thin module. This product integrates many cost-saving technologies and brings down to the cost [of HJT] to that of a PERC product. Meanwhile it has the advantage of low attenuation that minimises the related impact and increases power generation returns," Sun says.
According to modelling of a 100MW project based in Hainan, the long-term power generation capabilities of HJT modules can reduce the levelised cost of electricity by 10% or more, Risen says, demonstrative of a PV company's core operational objective to reduce cost and boost efficiency. Sun says Risen's new product range is designed to cater for all scenarios and to be competitive on price, customer experience and future returns.
Considering the increased attention and wider application of PV power generation, Sun is very optimistic for the future of the industry.
"Clean energy, represented by solar power going global, will be a major trend for the future. Not to mention that energy security is already an important topic at present. That's why we will establish more extensive cooperation in more countries and regions. We hope to bring our best products to where they are needed, and that our product management will be promoted at a faster speed on the global level," Sun says.