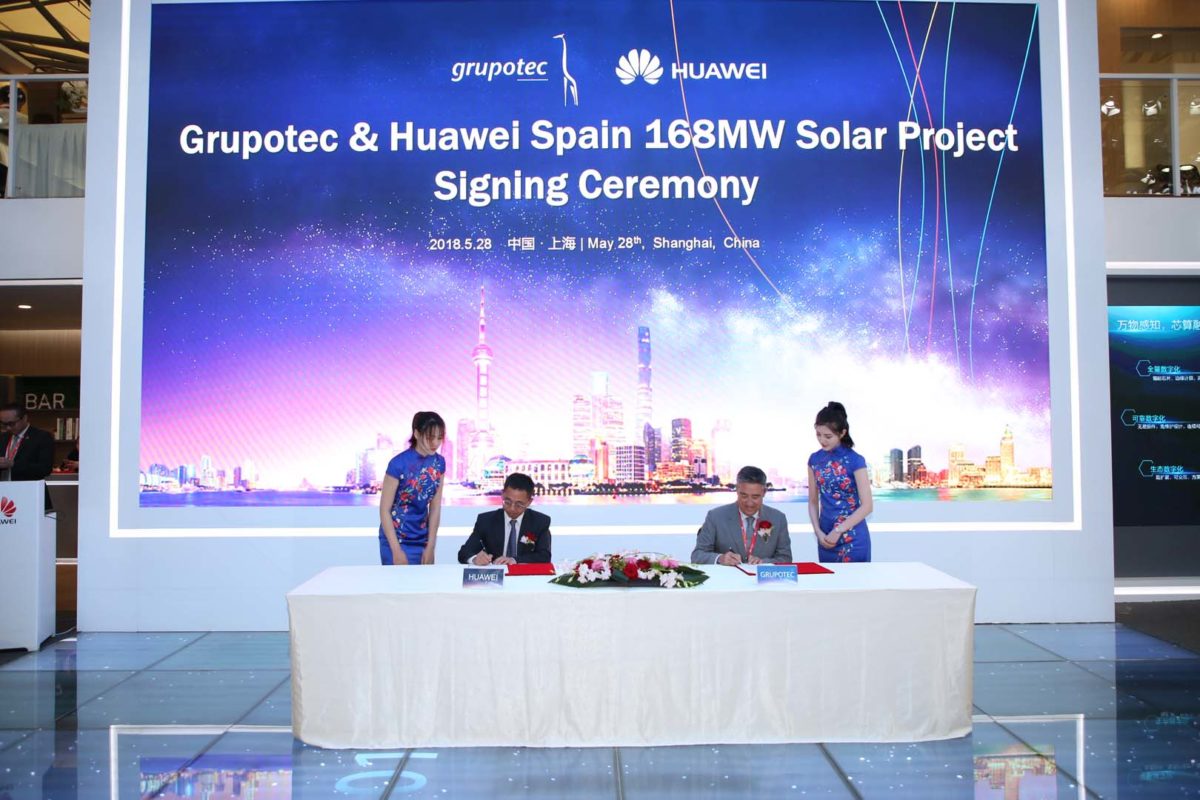 Spanish EPC firm Grupotec has partnered with Chinese PV inverter supplier Huawei for 168MW of solar projects in Spain.
These solar assets, being developed by Grupotec, include both government-awarded and private PPA projects.
Huawei will provide its new fully-digitized 1500V, SUN2000-100KTL string inverters. The company claimed that these inverters can deliver 2% higher yields and smarter operations and maintenance (O&M).
Olallo Villoldo Bellón, chairman of the board, Grupotec said: "Huawei will be the exclusive string inverter provider for this project. Huawei Smart PV Solution has proved its values in our previous projects in terms of outstanding PR, incredible reliability, and extremely easy O&M. Meanwhile, Huawei's vision towards the digitalization and smartness trend of solar industry matches our strategy. This makes no doubt that Huawei is the right choice for us to work with for now and in the long term."