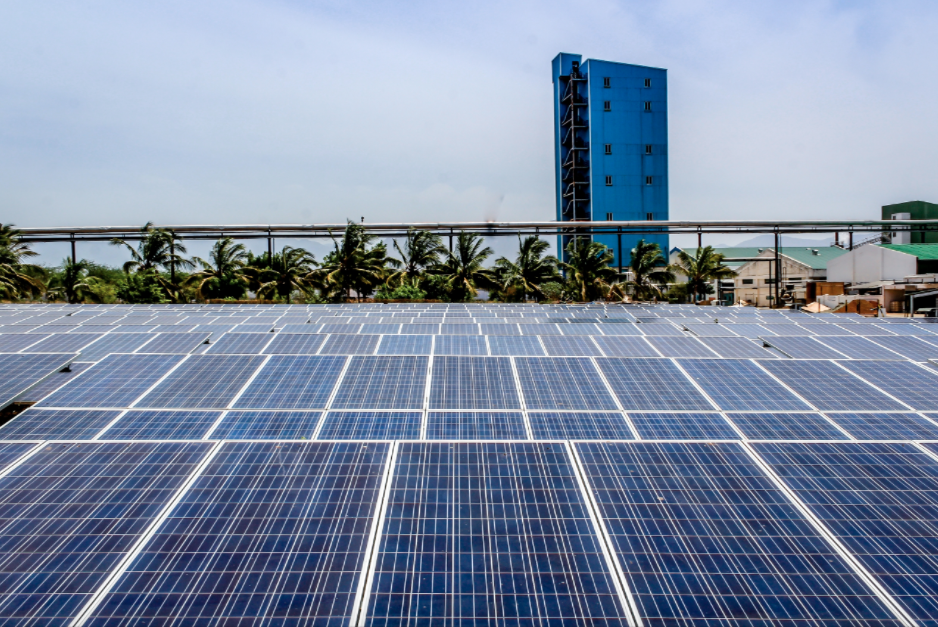 The International Finance Corporation (IFC) has made an equity investment of US$15 million in Indian rooftop solar specialist CleanMax Solar, the financier's first foray into grid-connected distributed generation.
CleanMax Solar is a leader in corporate PPAs for the Indian PV market and holds a 24% market share, according to consultancy firm Bridge to India's May 2017 market report.
The firm's client list includes: Tata Group, The Mahindra Group, TVS Group, Mindtree Limited, Adobe India, United Breweries Limited, Manipal Education & Medical Group, and SKF India Limited.
This investment by IFC complements the US$100 million investment made by Warburg Pincus, a global private equity fund, in CleanMax earlier this year. CleanMax will deploy the funds to continue its rapid growth in the corporate segment of India's solar market.
Panellists at last week's Solar and Off-Grid Renewables Southeast Asia (SORSEA) conference in Bangkok, hosted by our publisher Solar Media, said that Corporate PPAs are set to take a significant chunk of the Asian PV market in the next 3-5 years, and Jerome Baco, COO of Singapore-headquartered rooftop PV corporate PPA specialist CleanTech Solar said that India's corporate PPA market was the most mature and was driving high levels of business at present.
Kuldeep Jain, founder and managing director of CleanMax Solar, said: "IFC is a global leader in clean energy investment, and CleanMax is honored to be their first investment globally in grid connected distributed generation. We welcome IFC's best in class environmental, health & safety, and governance guidelines".
Hyun-Chan Cho, regional industry gead, Infrastructure & Natural Resources, IFC, said: "IFC sees distributed generation segment playing a very important role in India's future energy mix. The government of India has also laid strong emphasis on this segment. In a short span of time, CleanMax Solar has established itself as the market leader in corporate sustainability space, with an impressive client list and a strong management team which has contributed to our decision to invest in the company".
CleanMax Solar had 100MW deployed in 2016-17, and is expected to add an additional 300MW of capacity in 2017-18. The company also recently made its first foray into international markets with projects in the Middle East.