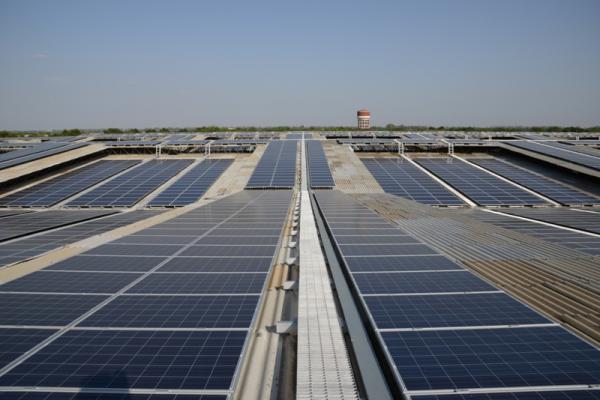 The World Bank's IFC has invested INR6.67 billion (US$103 million) in L&T Infrastructure Finance Company to help finance solar PV in India.
IFC did this by subscribing to the green bonds issued by L&T Infrastructure Finance, a wholly-owned subsidiary of L&T Finance Holdings (LTFH) that is also promoted by Indian solar EPC firm Larsen & Toubro.
L&T Infrastructure Finance will use the funds to give loans to solar PV projects. Its US$3.51 billion portfolio already has 37% dedicated to renewables.
On 30 May, the Securities and Exchange Board of India (SEBI) announced that bonds would qualify as green if the proceeds were used for projects or assets of renewable energy, clean transport, sustainable water or land management, climate change adaptation, and energy efficiency.
L&T's green bond was the first to be certified by SEBI.
"L&T Infrastructure Finance is a leading financier to the renewable energy sector and this green bond subscription will serve as a catalyst for corporates to issue green bonds and provide the impetus for financiers to stay invested for a longer-term, which is essential for long-gestation, capital intensive infrastructure projects," said Jun Zhang, country head for IFC in India.
Last week, energy minister Piyush Goyal announced that state-run Rural Electrification Corporation (REC) would raise US$450 million through its first ever 10-year Green Bonds with listing at London and Singapore.
Three major international development banks also recently joined Indian private sector financier Yes Bank and signed a charter to mobilize green investments in India.