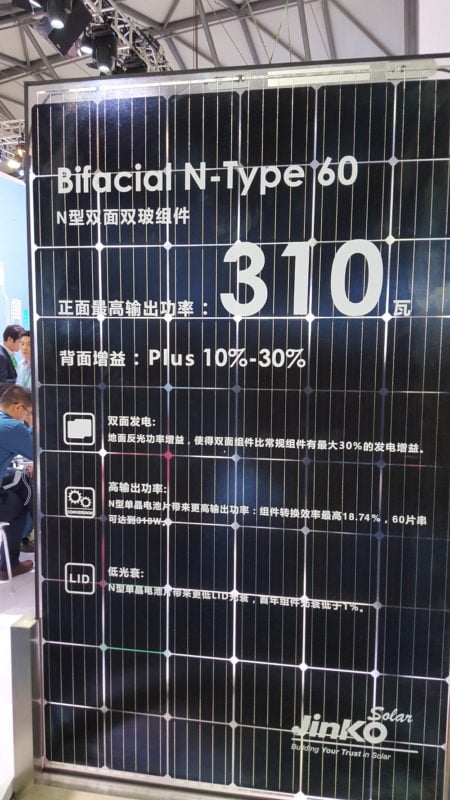 The International Finance Corporation (IFC) was said to have announced that it will invest up to US$60 million in Malaysian PV company Jinko Malaysia, according to Deal Street Asia.
IFC's financing will allow Jinko Malaysia to spur its technology investment endeavors and associated working capital needs at its production facilities in Penang.
The investment from IFC will come in two segments, including a US$40 million IFC A Loan from IFC's own account, along with US$20 million from the Managed Co-Lending Portfolio Program (MCPP).
Jinko Malaysia, a subsidiary of JinkoSolar, will use the IFC funding for a US$100 million plan to upgrade its existing solar cell production lines to passivated emitter rear cells (PERC), which will boost energy conversion and cut down on system costs.
JinkoSolar has plans capital expenditure of between US$400 million to US$500 million in 2017, including PERC technology upgrades totalling around 600MW, due to continued demand for high-efficiency modules and supply shortage of mono-PERC modules such as its N-type mono-PERC bifacial module as displayed recently at SNEC 2017.
JinkoSolar's Malaysian cell and module plant was opened in May, 2015 but was not originally established with PERC tool upgrades.