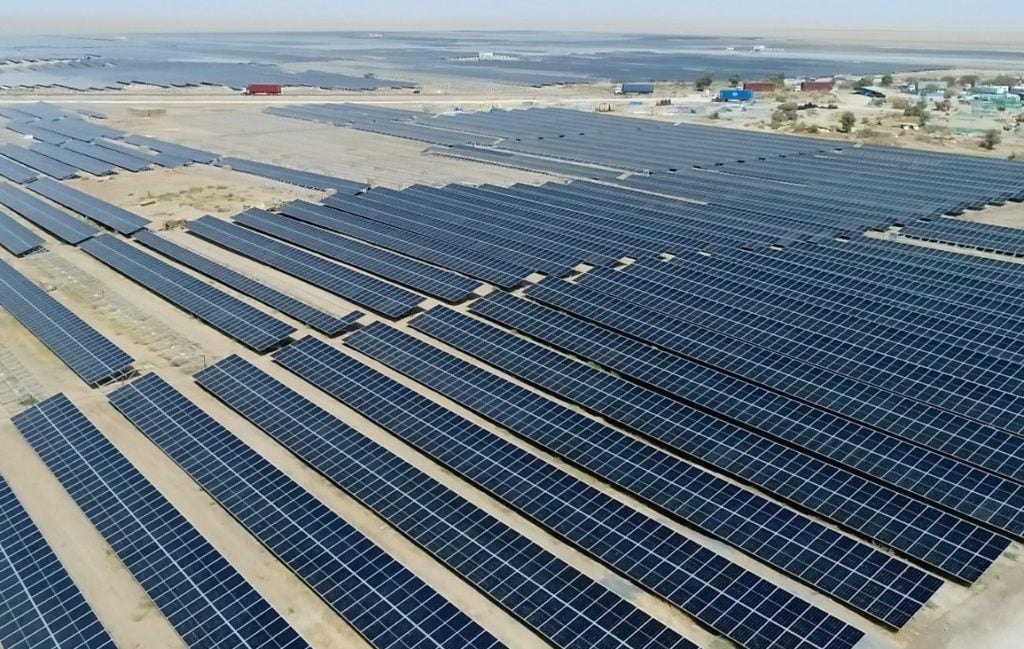 India added 12.8GW of solar PV in the FY2023, an 8% decrease year-on-year according to JMK Research.
2022 saw the country experience significant module shortages as it strains to build out its domestic manufacturing profile and lessen its dependence on imports from the east.
Approximately 8GW of utility-scale PV was added in FY2023, a 21% drop off compared with FY2022, whilst around 2.2GW of rooftop solar was added at a modest 1.2% increase year-on-year. A further 836MW of off-grid/distributed solar came online, just over half the capacity added the year before.
By contrast, 2.2GW of wind capacity was added, increasing by 105% year-on-year.
FY2023, between April 2022 to March 2023, saw India's cumulative renewable energy capacity reach 125.2GW, of which solar now fulfills 53% and wind 34%.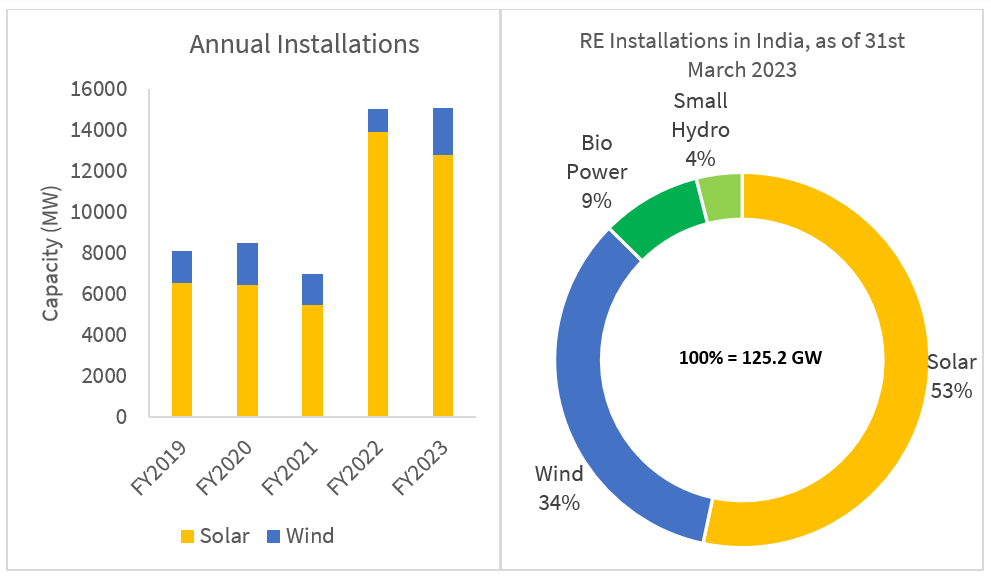 Unsurprisingly Rajasthan installed the most utility-scale solar – 2.5GW, with the next closest state being Tamil Nadu with 1.6GW. Last month Bridge to India released its "Solar Map 2022" which showed that Rajasthan continued to be the hotbed of Indian solar, with other states nowhere close to its installed capacity.
The results are underwhelming. In August last year, JMK predicted that FY2023 would see 20GW of solar installed, with 16WG of utility-scale capacity additions alone. A report from thinktank Ember found that just under 14GW of PV was installed in the calendar year 2022, more than in FY2022. This maybe due to the fact that April saw the introduction of the basic customs duty (BCD) tariff, which applied a 25% tax on imported solar cells and 40% on modules. The BCD has been a major factor in the module procurement issues that India has faced over the last year, and is expected to deal with throughout 2023.
In its report, JMK forecast that FY2023 will see around 15.5GW of utility-scale additions and 2.5-3GW in the rooftop segment.