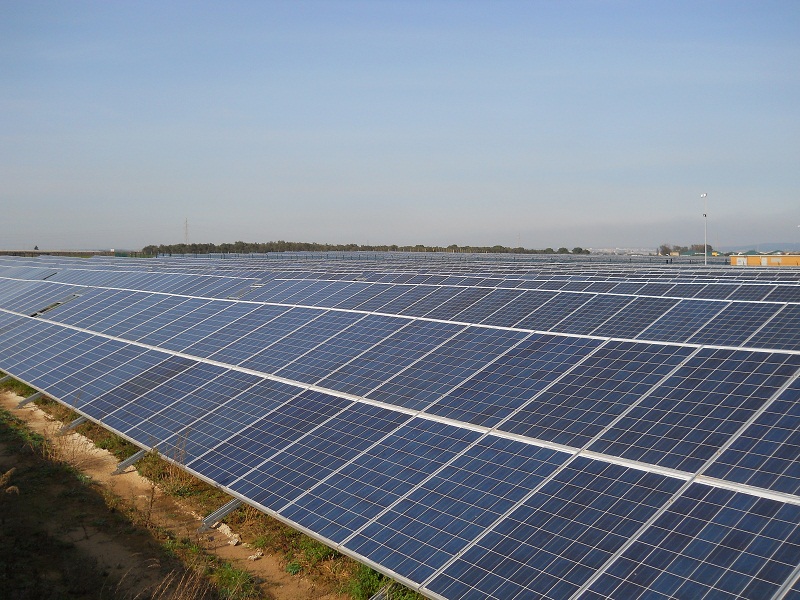 India has surpassed the 10GW solar PV installation milestone having tripled its capacity in less than three years, according to a late night Tweet on Friday from energy and mines minister Piyush Goyal.
Details on how the landmark was reached have yet to be released by the Ministry of New and Renewable Energy (MNRE), although local news outlets claim that the crossing was made when India's largest utility NTPC commissioned another 45MW of PV at Bhadla Solar Power project, near Jodhpur, in the state of Rajasthan. That project now stands at 160MW in operation and NTPC has crossed the 500MW mark with 520MW solar commissioned.
Bright Future: India has crossed 10,000 MW of Solar power capacity today. More than 3 times increase in less than 3 years.

— Piyush Goyal (@PiyushGoyal) March 10, 2017
By the end of February this year, installations stood at 9,567MW and despite capacities being well below the financial year target of 12GW in 2016/17, most industry members are in awe of India's progress since the 100GW by 2022 target was confirmed by MNRE in 2015.
However, it's worth noting that consultancy firm Bridge to India reported that India actually crossed the 10GW solar deployment mark last November.
Tariffs are still reaching record lows as seen at the historic Rewa tender for 750MW in Madhya Pradesh last month with sub-three rupee prices. These were driven by an environment of capital flowing into India as well as a unique tender structure and PV equipment price declines. Even wind power prices are closing back in on solar, as seen in the latest Solar Energy Corporation of India (SECI) tender, where they reached around INR3.46/kWh (US$0.052).