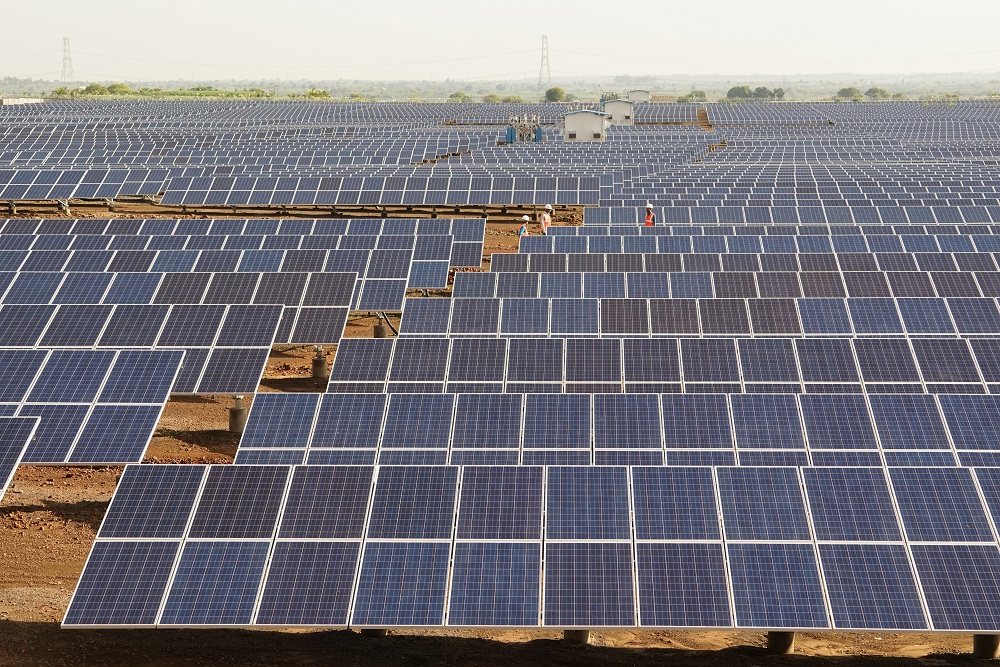 India's total solar PV deployment hit 25.21GW by the end of last year, according to figures supplied to parliament by the minister for new and renewable energy and power, R.K. Singh.
Consultancy firm Bridge to India has earlier also reported that India had passed the 25GW milestone in the second half of last year.
As of 31 December 2018, India had a total of 74.79GW of renewable energy installed, spread across the following sources:
Solar – 25.21GW
Wind – 35.14GW
Bio Power – 9.92GW
Small Hydro Power – 4.52GW
Singh reported that the government has released INR 35.8 billion (~US$507 million) of subsidies to the programmes of the Ministry of New and Renewable Energy (MNRE) in the form of Central Financial Assistance (CFA) during the fiscal year 2018-19, up to 5 February this year.
The State of Tamil Nadu recently announced plans to become a global clean energy leader with a 9GW solar target by 2023. The state of Andhra Pradesh has followed suit with a 5GW target by 2023, including 4GW in solar parks, 50,000 solar power pump sets, and the promotion of local manufacturing. Indeed, India's Cabinet Committee on Economic Affairs (CCEA), chaired by the Prime Minister Narendra Modi, has approved a 12GW solar scheme for central public sector undertakings (CPSUs), which mandates the use of domestically sourced solar cells and modules in the latest attempt to cultivate a local PV manufacturing base in India.
The Indian government is considering a solar for farmers scheme known as 'Kisan Urja Suraksha evam Utthaan Mahabhiyan (KUSUM)' which supported grid-connected projects of 500kW-2MW in size, installation of standalone off-grid solar water pumps to fulfil irrigation needs of farmers not connected to the grid and adding solar to existing grid-connected agriculture pumps.
India's renewable energy deployment is expected to grow by 50% year-on-year in 2019 with a total of 15,860MW of installations, according to the latest report by consultancy firm Bridge to India.