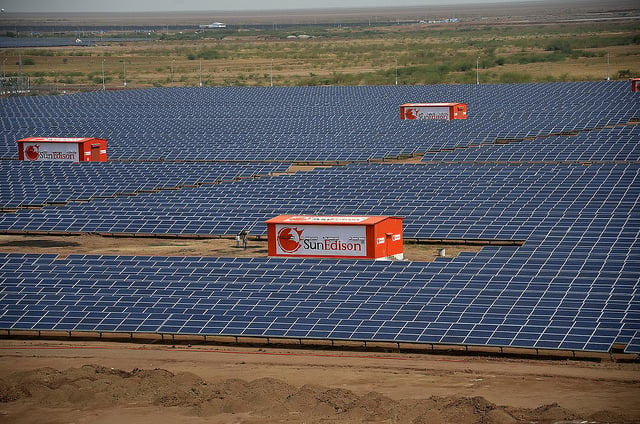 India's Ministry of New and Renewable Energy (MNRE) has extended the timeline for implementation of its 40GW Solar Parks scheme from 2019-20 to 2021-22.
In a memorandum released earlier this week, MNRE said the timelines had been extended "without any additional financial implication".
The original 20GW solar parks scheme, which had itself seen delays in infrastructure building and other issues, was extended to 40GW back in February 2017, but since then tendering and procurement action has been quiet, while the government shifted towards tendering out Interstate Transmission System (ISTS)-connected projects that can be located anywhere in India.
However, plans for a 5GW solar park in Gujarat were recently approved.
Yesterday, Indian solar tariffs matched their lowest ever in a 2GW ISTS auction from Solar Energy Corporation of India (SECI), hitting INR2.44/kWh (US$0.036) for the first time since May 2017, and with much of the capacity expected to be set up in Rajasthan.