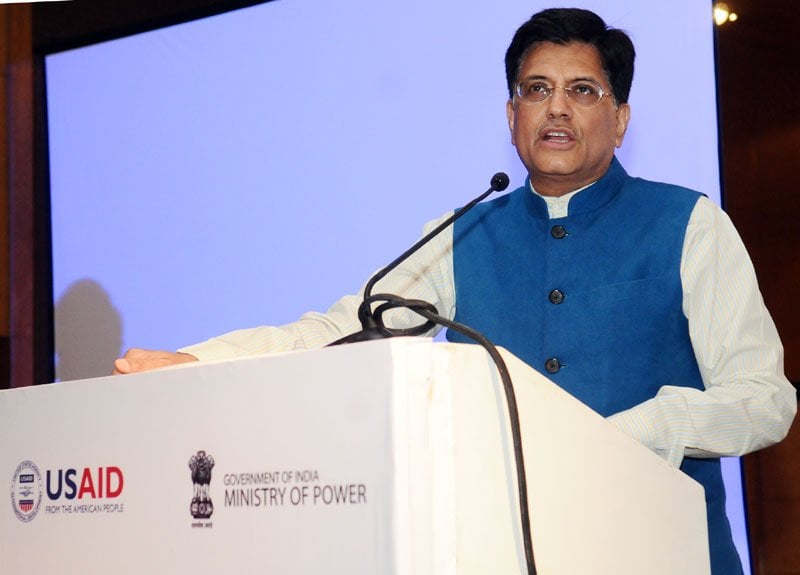 India's central government aims to introduce a US$1 billion private equity fund dedicated to the renewable energy sector, according to India's energy minister Piyush Goyal.
Goyal took to Twitter last week to announce the private equity fund, which he said would be "initially seeded by government companies".
He also said the government plans to collect US$4 billion each year over three or four years for a clean energy fund.
In other comments, he said the country is confident of meeting its 175GW of renewable capacity by 2022 targets due to falling prices and technological innovations.
Goyal also said: "India is one of the lowest consumers of coal per capita in the world. In 2015, India consumes what the US was consuming in 1920."
This comment came after the International Energy Alliance's report last week, which found that India as a nation is set to contribute more than any other country to the rise in global energy demand over the next 25 years to meet rising incomes and population, however, its energy demand per capita will still be 40% lower than the global average. This energy demand up to 2040 woudl also require US$2.8 trillion investment.
Goyal also has a mission to bring power to the whole country by March 2019.
The minster reiterated the US$1 billion funding from Germany, under the Indo-German alliance, to help develop India's Green Energy Corridors, which will transport electricity for states rich in renewable resources, such as Rajasthan, to major areas of energy consumption such as Delhi and Maharashtra.