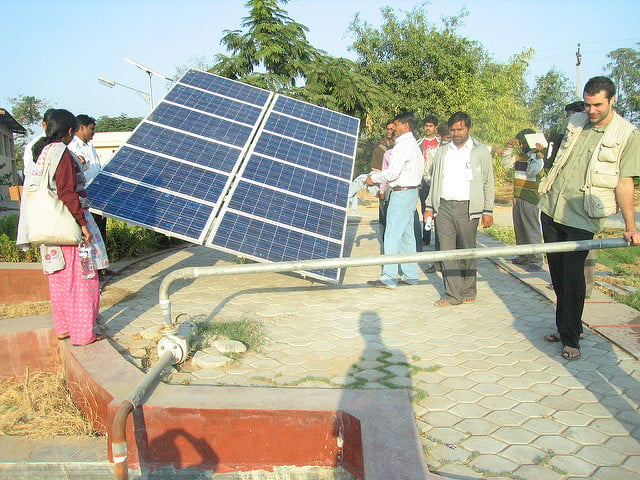 India's Ministry of New and Renewable Energy (MNRE) has uploaded an online resource for consumers to apply for rooftop solar installations, which includes a solar rooftop calculator.
Named SPIN, the resource is an online application site for solar PV installations, separated into private sector and government sector systems. It also concerncs domestic, commercial, industrial, social sector and institutional systems.
The applications cover various requirements including space available, shadowing, tariffs and average annual electricity consumption.
MNRE officials have previously admitted that the rooftop solar sector has been slow to take off in India in contrast to the booming utility-scale sector. This slow-progress to the 40GW overall rooftop target has been partly down to communication. However, a recent report does show that if specific government policies and incentives are brought in the country could double its projected installations of just 13.5GW by 2022 to 26GW in the same period.
The World Bank recently approved a US$625 million loan for the Indian government's grid-connected rooftop solar PV programme.