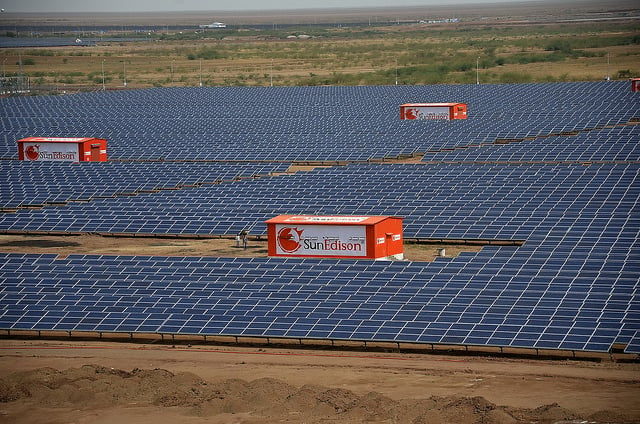 SECI postpones 100MW floating PV tender uploading
26 March: Solar Energy Corporation of India (SECI) is to tender for 100MW of floating solar at Rihand Dam (Govind Ballabh Pant Sagar Reservoir), Sonbhadra District, Uttar Pradesh.
The RfS documents for the two separate 50MW projects, which were due to be uplaoded yesterday, will now be uploaded on 10 April. SECI has previously consulted on 10GW of floating PV across India.
BHEL bags 75MW EPC contract in Gujarat
26 March: Vertically-integrated solar firm and industrial goods company Bharat Heavy Electricals Limited (BHEL) has won an EPC contract for a 75MW Solar PV plant in Gujarat Solar Park, Charanka, from Gujarat Industries Power Company Limited (GIPCL).
With this order, BHEL's solar portfolio has risen to 545MW. The company is presently executing over 150MW of ground-mounted and rooftop solar PV projects across the country.
Karnataka awards 550MW of solar
23 March: Karnataka Renewable Energy Development's (KREDL) tender for 1.2GW of PV projects at its Pavagada Solar Park saw a dim response from bidders, but 550MW of capacity has still been awarded to three developers.
The winners were:
ReNew Power – 300 MW at INR2.91/kWh (US$0.045)
Avaada – 150MW at INR2.92/kWh
Azure Power – 100MW at INR2.93/kWh