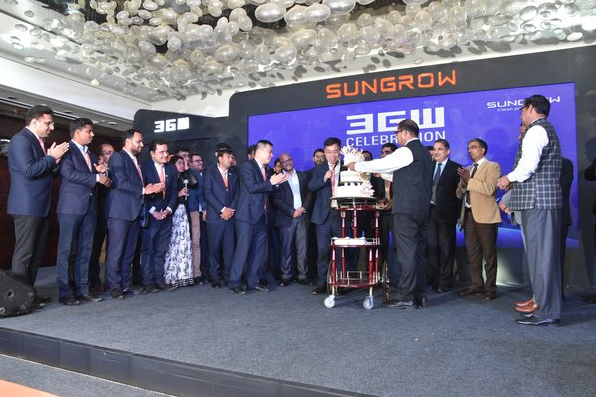 Indian investigator recommends EVA sheet anti-dumping duties
21 February: The Directorate General of Trade Remedies (DGTR) has recommended the imposition of anti-dumping duty on the imports of the Ethylene Vinyl Acetate (EVA) sheets for solar modules imported from China PR, Malaysia, Saudi Arabia, and Thailand for a period of five years.
The duties vary for different producers, as listed in DGTR's final findings posted at the end of last week.
The authority decided to terminate its investigation, started in April 2018, into imports from South Korea as the volume of imports from the East Asian country did not warrant further action.
In January this year, DGTR also recommended an anti-dumping duty of US$114.58/MT for a period of five years on imports of solar glass from Malaysia.
ReNew Power secures up to $350 Million financing from OPIC
19 February: ReNew Power has secured debt financing of up to US$350 million from the Overseas Private Investment Corporation (OPIC), the US Government's development finance institution.
This follows an earlier round of financing when OPIC had granted a loan of US$250 million to ReNew Power in March 2016. The funds will be utilized by ReNew Power to support the construction of new wind and solar power plants in India.
Sungrow hits 3GW of shipments in India
21 February: Chinese PV inverter supplier Sungrow has surpassed 3GW of inverter shipments to India, the company has claimed.
Another 1GW of contracts have been signed and will be shipped soon. The firm has offices in Gurugram, Mumbai, Bengaluru and Kolkata, and has tripled its inverter shipments within two years. Sungrow launched its first inverter manufacturing base outside of China in 2018, standing at 3GW annual capacity in Bengaluru.
MNRE approves funding for clean energy R&D
21 February: `The Ministry of New and Renewable Energy (MNRE) has approved the continuation of the country's Renewable Energy Research and Technology Development Programme from 2017/18 to 2019/20, with around INR1.76 billion (US$24.8 million) in additional funding.
The programme covers a long list of clean energy technologies including solar PV and energy storage.
Tata Power Solar launches residential rooftop solution at Guwahati, Assam
21 February: Indian PV manufacturer and EPC Tata Power Solar has launched a complete residential rooftop solution in Guwahati.
Praveer Sinha, CEO & MD, Tata Power, said: "After the successful launch of residential rooftop solution at Delhi, Mumbai, Ajmer, Bhubaneswar, Gandhinagar, Bengaluru, Cochin, Chennai, Chandigarh and Hyderabad we are happy to offer solar rooftop to generate easy and cost-effective solutions to all Assam customers. We urge all Assam customers to take full benefit of this service."