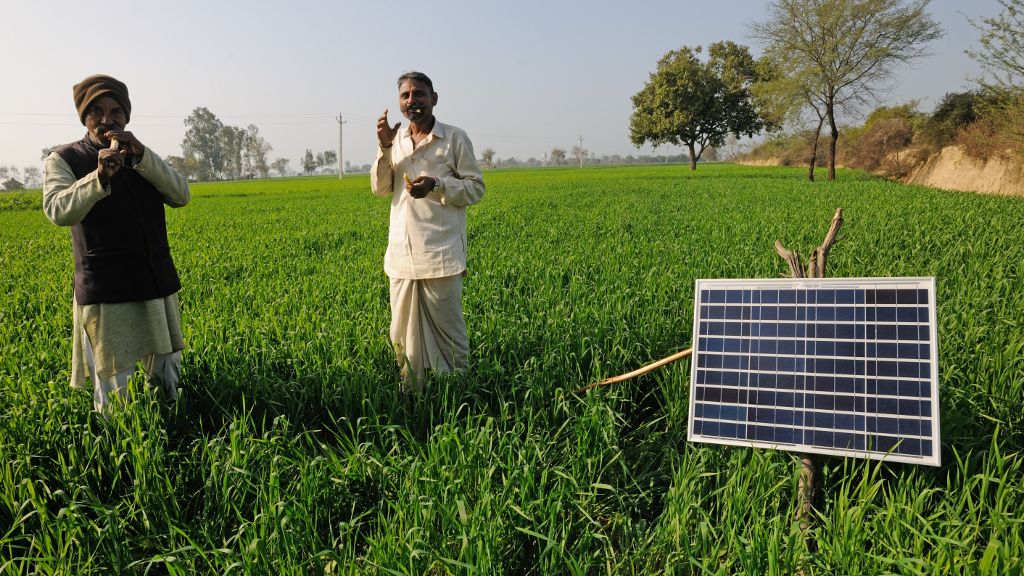 Vast potential in India for solar-powered irrigation – IEEFA
17 August: A switch from conventional irrigation-pump systems to solar-powered ones in India would save enormous sums of money and generate income for farmers nationwide, according to a research brief published by the Institute for Energy Economics and Financial Analysis (IEEFA).
The brief, "India: Vast Potential in Solar-Powered Irrigation", notes that while the idea of replacing some 30 million grid-attached or diesel pumps with solar pumps is gaining traction, the pace of deployment has been slow.
However, it adds that recent solar-irrigation initiatives by way of the central government's Kisan Urja Suraksha Evam Utthaan Mahaabhiyan (KUSUM) scheme, which supports solar in agriculture, and the Gujarat state government's Suryashakti Kisan Yojana (SKY) scheme are steps in the right direction.
"The government, to its credit, is encouraging farmers to install stand-alone, solar-powered, off-grid pumps to not only meet their irrigation needs but also to provide an extra income source from selling surplus power to distribution companies (Discoms)," wrote Vibhuti Garg, an IEEFA energy economist and author of the brief. "Considering the declining trend in prices of solar modules combined with economies of scale, IEEFA sees the all-in cost of solar-powered irrigation as a strong argument for reducing reliance on the current expensive government-subsidized model. The strategy also stands to give a strong push to the government's 'Make in India' program by stimulating domestic solar-pump manufacturing."
SECI extends deadline for 5GW manufacturing tender
16 August: Solar Energy Corporation of India (SECI) has once again extended the deadline for bid submissions for its 5GW manufacturing tender linked with 10GW of solar deployment to 17 September.
Recent media reports revealed that the government had considered reducing the manufacturing component to 3GW, but today's extension shows no such intent.
NTPC tenders for 900kW rooftop solar project at Assam thermal plant
17 August: Indian state-run utility NTPC has issued a tender for a 900kW grid-connected rooftop solar PV project at the 750MW Bongaigaon Thermal Power Project in the Kokrajhar district of Assam.
The contract will be for design, supply, erection, testing and commissioning of the project with O&M services
The deadline for bid submissions is 15 September 2018.