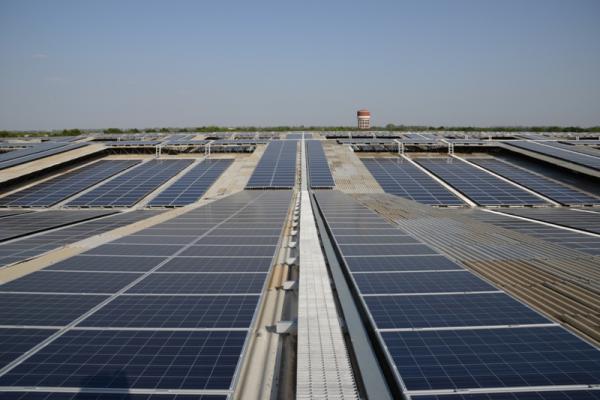 India hit 7,805MW of solar PV on 30 June this year, according to figures from the Ministry of New and Renewable Energy (MNRE).
Just more than 44GW of renewables capacity is now online with wind power still the dominant technology, although solar is fast approaching.
Cumulative deployment of various renewable energy systems in India as on 30 June 2016 was as follows:

The proportion of each technology in the Indian renewables' mix was as follows:
Solar power 18%
Wind power 61%
Bio-Power 11%
Small Hydro Power 10%
Waste-to-energy 0.3%
The figures, which were reported by energy and mines minister Piyush Goyal, may seem odd given that Goyal recently took to Twitter to say that the country had surpassed 8GW of solar.
Indian solar power capacity crosses 8,000 MW. We have trebled India's total capacity in nearly two years. #TransformingIndia

— Piyush Goyal (@PiyushGoyal) July 28, 2016
India's rapid solar progress over the last 18 months may be hindered in 2017 after the Indian parliament yesterday approved the GST tax bill, which although likely to improve the ease of doing business for all industries across India, is also likely to significantly increase development costs for solar developers due to the removal of various tax incentives for solar.
Chandigarh airport going solar
In related news, Indian renewables firm ReNew Power has signed a 25-year power purchase agreement (PPA) with Chandigarh International Airport (CHIAL) for a 5MW solar plant to be built at the airport.
The power generated by the installation, which will include single-axis trackers, will be utilized for captive consumption of the airport and will reduce its energy costs by 20%.
ReNew won the project through competitive bidding in February this year.
Goyal also mentioned plans for the Ministry of Railways to harness 1GW of solar power by putting up plants on railway buildings and stations as well as land-based plants.